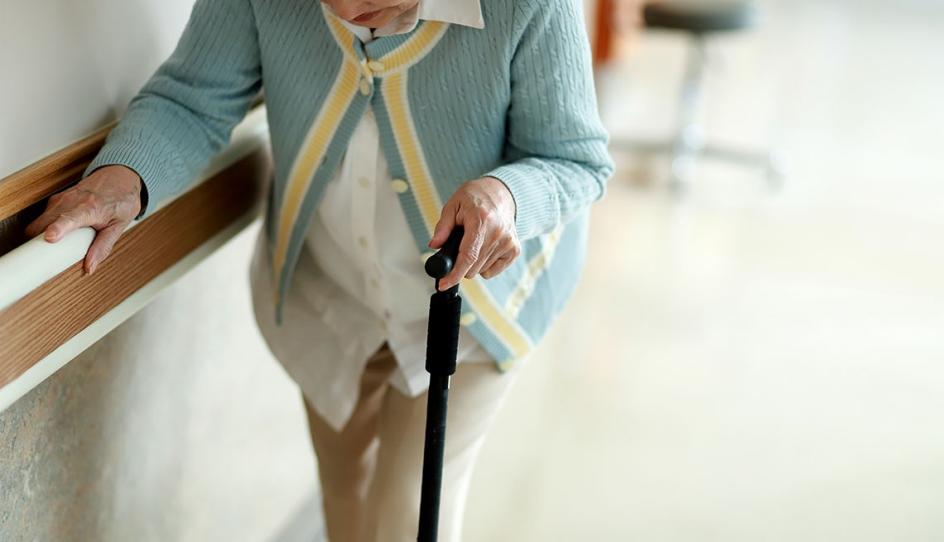 Low Rates of "Up to Date" Vaccinations Increase Vulnerability for Residents & Staff

A significant winter surge of COVID-19 appears to be gaining a foothold in nursing homes here in Arizona and across the country, with cases among nursing home residents and staff rapidly accelerating in the past three weeks. According to AARP's Nursing Home COVID-19 Dashboard, resident deaths nationwide rose by 26% in the four-week period ending November 20 as compared to the previous four week period ending October 23.

However, in the two weeks after November 20, cases have been surging at an alarming rate. According to the Centers for Disease Control and Prevention COVID Data Tracker, the rate of resident cases nationwide is up 63%, and the rate of staff cases is up 70% in the week ending December 4, compared to the last week of the Dashboard just two weeks earlier. These numbers are the highest since early February of this year, during last winter's Omicron wave.

The winter surge comes as fresh data on rates of "up to date" COVID-19 vaccinations continues to show significant vulnerability to the virus in nursing homes nationwide. For the Dashboard period ending November 20, only 45% of residents and 22% of staff nationwide were "up to date" on vaccinations with the bivalent booster. Here in Arizona, 26.2% of residents and 13.4% of staff were "up to date" on their vaccinations. Arizona continues to be the lowest across the nation. In most states, including Arizona fewer than one-third of staff are "up to date" on vaccinations. Only six states, CA, CO, HI, MA, NJ, NM and the District of Columbia have staff "up to date" vaccination rates above one third.

"With a winter surge upon us, we can't stress enough how important it is for nursing home residents and staff to be up to date on their COVID-19 vaccinations," said Dana Marie Kennedy, AARP Arizona State Director, which serves approximately 900,000 members age 50 and older in Arizona.

"The bivalent booster is needed for full protection. Increased vaccination rates will help us mitigate this surge as we head deeper into the winter."

Residents and staff of nursing homes and other long-term care facilities have been disproportionately affected by COVID-19. Since the beginning of the pandemic, about 1,398 of nursing home residents in Arizona have died from the virus, including 13 in the four-week period ending November 20.

Arizonans who have a parent, spouse, sibling or other loved one in a nursing home can help keep them safe by asking the right questions of facility management and staff. AARP recommends asking these 10 questions to stay connected and keep your loved one safe.

The AARP Nursing Home COVID-19 Dashboard analyzes federally reported data in four-week periods going back to June 1, 2020. Using this data, the AARP Public Policy Institute, in collaboration with the Scripps Gerontology Center at Miami University in Ohio, created the Dashboard to provide snapshots of the virus' infiltration into nursing homes and impact on nursing home residents and staff, with the goal of identifying specific areas of concern at the national and state levels in a timely manner. The full AARP Nursing Home COVID-19 Dashboard is available at www.aarp.org/nursinghomedashboard.