This Veterans Month, you can honor our brave heroes, and the people who serve them, by sharing their story and giving them a chance to win big.

Submissions to the AARP Create the Good 25 Days of Honoring Heroes contest will be accepted through Saturday, Nov. 25, 2017. Tell us about a veteran, family member of a veteran, or volunteer dedicated to veterans' causes. Describe the nominee, his or her service and why it deserves recognition by either submitting a video or a photo and an essay.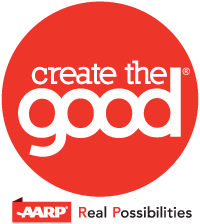 There are two ways to enter :

Submit a video: 1 minute or less running time; total size up to 30 MB (megabytes )
Submit a photo: 5 MB or less in size, with short essay statement (of 500 characters or less).
Either form of entry should describe the nominee, his or her service and why it deserves recognition. All entries will be published to an Honor Wall on the contest site.

Calendar

Submissions Accepted: Through Saturday, Nov. 25
Finalist Selection: Sunday, Nov. 26 – Friday, Dec 1
Public Voting: Monday, Dec. 4-Friday, Dec. 8
Winners Announced: Monday, Dec. 11
Winner Selection and Prizes
Winners will be selected in a two-part process:

• First, 25 finalists will be chosen by a committee of internal staff and key volunteers. Those finalists' submissions will then be posted on the contest website for a public vote.

• The top three video submissions will win $1,000 each and the top four photo/essay submissions will win $750 each as determined by the number of votes cast for each entry.

Full guidelines, helpful tips on producing videos and related information are available here. Check out AARP's dedicated veterans website at aarp.org/veterans and the AARP and U.S. Postal Inspection Service Operation Protect Veterans initiative to help stop and identify scams targeting veterans, who are twice as likely as the general