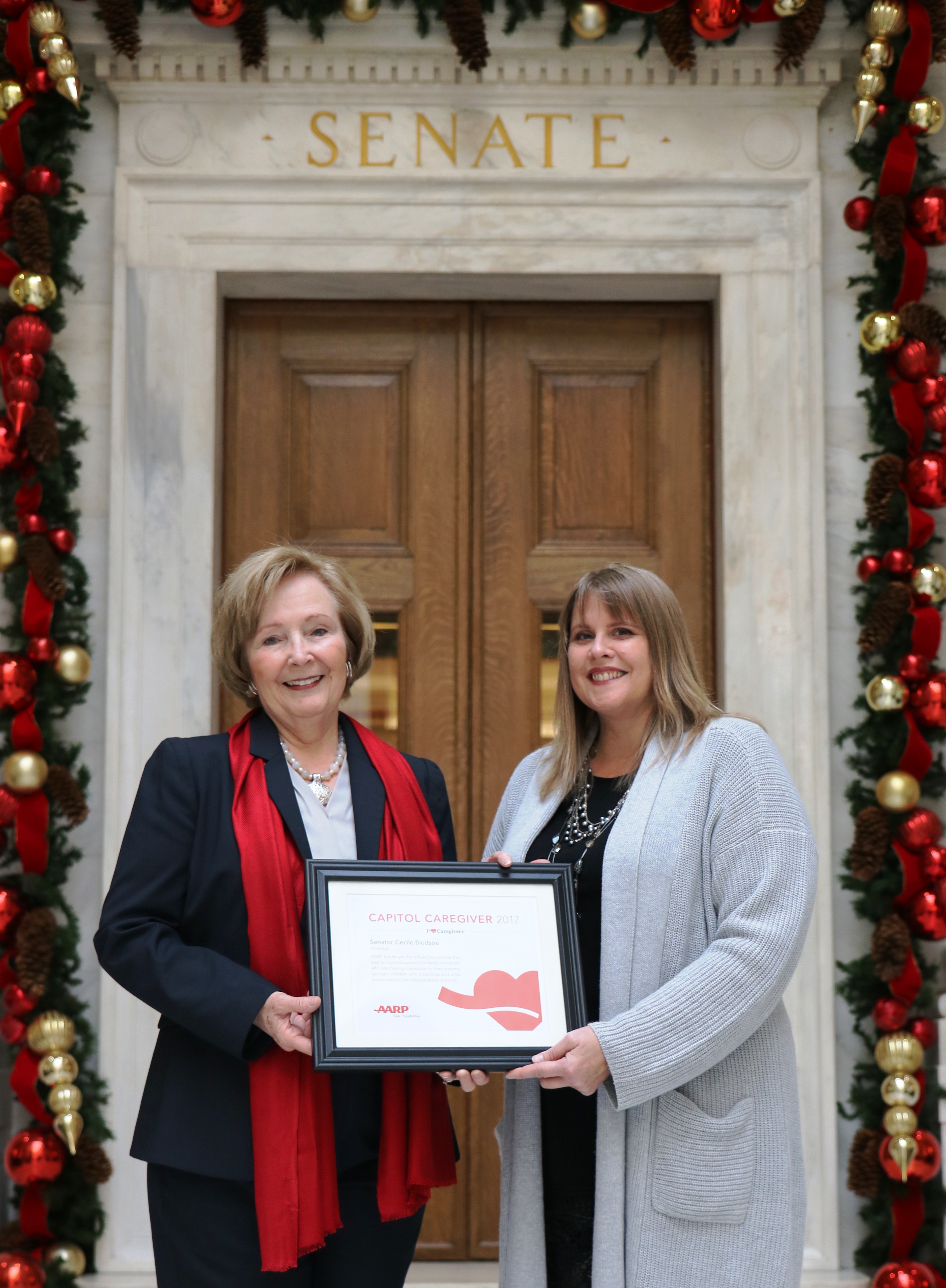 More than 452,000 Arkansans care for an older parent, spouse or other loved one, helping them live independently at home—where they want to be. These family caregivers take on huge responsibilities that can be overwhelming, stressful and exhausting. They juggle full- or part-time jobs, and many are still raising families.

This year, an Arkansas lawmaker went above and beyond to provide commonsense support for family caregivers by championing Act 203 of 2017, which makes telehealth more accessible to Arkansans. Act 203 helps break down the barriers that prevent use of telehealth—digital information and communication technologies, like computers and mobile devices, that help family caregivers manage their own or their loved one's health.

To recognize integral leadership in passing improvements to telehealth, AARP has named State Senator Cecile Bledsoe of Rogers as part of the 2017 class of Capitol Caregivers. This bipartisan group of elected officials from more than 30 states, including Arkansas, advanced policies to bring more support to our greatest support system – family caregivers.

Act 203 represents another step toward making the big responsibilities family caregivers face a little bit easier. The Arkansas Lay Caregiver Act (Act 1013 of 2015) helps ease the transition from hospital to home for patients and their caregivers. Act 1013 does four simple but important things—Designate; Notify, Consult and Demonstrate. The Act requires hospitals to:

Provide each patient or the patient's legal guardian the opportunity to designate a caregiver;
Notify the patient's caregiver of the patient's discharge or transfer prior to the discharge or transfer;
Consult with the designated caregiver to prepare the caregiver for the patient's aftercare needs, including giving the caregiver the opportunity to ask questions; and
If necessary, demonstrate tasks to the caregiver necessary for aftercare.
If you are a family caregiver, you are not alone.