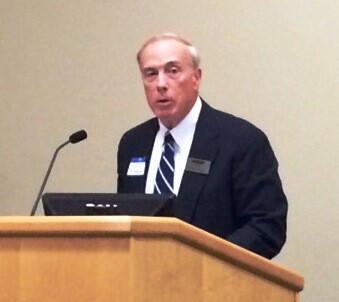 "I've always been interested in helping out with issues for the aging," said AARP Arkansas Volunteer Lead for Advocacy Charlie Wagener. "Volunteering for AARP enables me to work on a variety of issues—financial security, health care, you name it. It's an effective way to give back to my community."

As an advocacy volunteer, Charlie has helped plan and coordinate AARP Arkansas' advocacy priorities, events and other activities - a leadership task for which he was well suited. A native of Washington, D.C., Charlie graduated from the United States Military Academy at West Point with a Bachelor's Degree in Engineering. He served 27 years (10 Active & 17 Reserves) in the Army and retired as a Lieutenant Colonel.

"We are fortunate to have Charlie as our Volunteer Lead for Advocacy," said Herb Sanderson, AARP Arkansas interim State Director. "He has the desire to improve the quality of life for Arkansans and play a key role in AARP's mission to lead positive social change."

Charlie earned a Master's Degree in Computer Science and worked in the information technology business for more than 30 years with such companies as IBM and Oracle. A member of AARP since 1997, Charlie and his wife reside outside of Beebe.

If you would like to join Charlie and other advocates working for positive change in Arkansas, contact Herb at (501) 217-1639 or hsanderson@aarp.org.