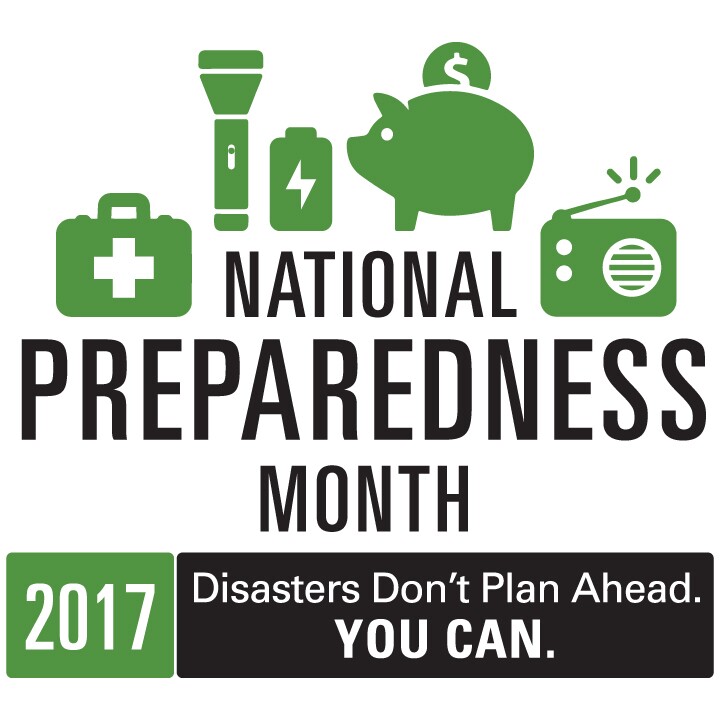 Hurricanes Harvey, Irma and Maria and other recent severe weather incidents serve as devastating reminders of the power of mother nature. Disaster recovery occurs at the most inopportune times; it's never planned. But there are steps that you can take to be as prepared as possible before a disaster strikes.
September is National Preparedness Month, in which the Federal Emergency Management Agency (FEMA) especially encourages Americans to take steps to prepare for emergencies in their homes, businesses, schools, and communities. This year's theme is "Disasters Don't Plan Ahead. You Can."
In an emergency situation, it's common to experience anxiety over what is happening. Disaster preparedness reduces anxiety and can help reduce some of the impact of a disaster.
To get started, check out some of this information provided by AARP. Watch this website for more detailed updates in the near future.
AARP resources include:

Also, courtesy of JT Healy resume 12-14-2012

Visit Fema.Gov and Ready.Gov for more tips and tools to create your preparedness plan...and learn more about emergency alerts!
Help yourself be more financially prepared for a disaster, with a Financial First Aid Kit and Financial Checklists and Forms from FEMA.
You can also view the September 2017 AARP Live program on disaster preparedness, which aired on RFD-TV:
https://www.youtube.com/watch?v=UK_ecdzfh8o