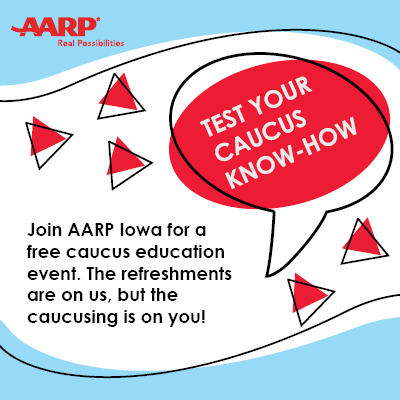 ACT 633, regarding Voter ID, requires a voter in Arkansas to "verify his or her voter registration" before casting a ballot. That means you'll have to show some form of identification when you head to the polls.

This new Voter ID Law is currently under judicial review and could be changed or removed from voting procedure. But in the meantime, here are some Frequently Asked Questions about the new requirement that will help you prepare for upcoming elections.



QUESTION: What types of documents can we use to verify our registration?

ANSWER: There are a variety of forms of identification that are accepted. AARP recommends that you ensure that you have one of these or obtain one soon – say, over the next few months – to ensure you won't have any issues voting in the May primaries and in the November general election.
Accepted identification includes:

Driver's License
Photo ID Card
Concealed Carry License
U.S. Passport
U.S. Military ID
Certain Employee IDs
Employee badge or ID issued by accredited postsecondary education institute in Arkansas.
Certain Public Assistance IDs
Public Assistance ID must have a photo
Voter Verification Card


Q: Are there exemptions?

A: A person who is a resident of a long-term or residential care facility licensed by the state of Arkansas is not required to verify his or her registration when voting in person, but they must provide documentation from the administrator of the facility attesting that the person is a resident of the facility.



Q: What if someone shows up at the polls without the proper ID?

A: If you are unable to verify your registration, you can vote in a provisional ballot. Under this circumstance, you have until Noon on the first Monday following the election to provide proper identification.



Click here to visit the Arkansas Secretary of State page with additional voter and voter registration information.