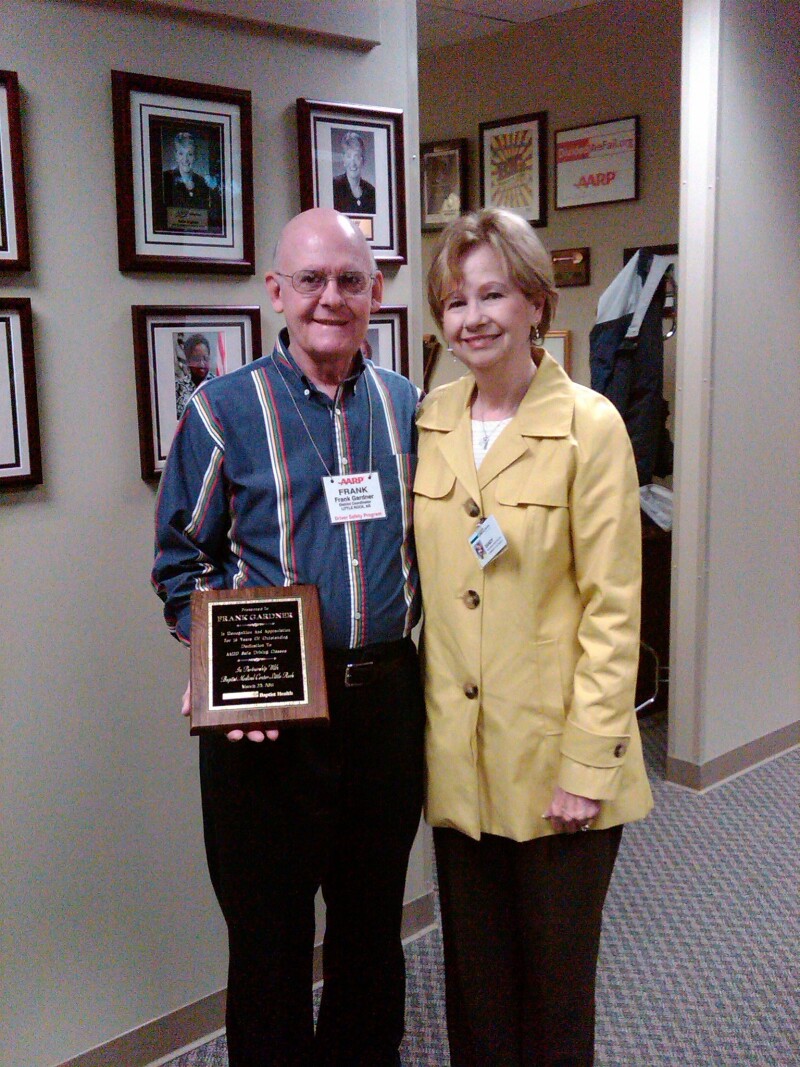 The year was 1992. Unforgiven won the Oscar for Best Picture, the Chicago Bulls won the NBA Championship and 60 Minutes was the top-rated TV program. It was also the year that Frank Gardner took his first of two Driver Safety classroom courses.
Little did Frank know that he would ultimately be "behind-the-wheel" of AARP Driver Safety in Arkansas as one of its most active instructors.
Over the last two decades, Gardner, who averages about 15 classes a year, has taught more than 7,000 Arkansans how to better navigate challenging roadways, understand ever-changing traffic rules and cope with age-related changes.
"These changes may be related to sight, hearing, and reflexes," said Gardner. "The driving program teaches how we may adjust and adapt to these physical changes. I enjoy helping participants learn new challenges as we begin our journey into our senior years."
It appears, Gardner isn't the only one who enjoys the program. The average class attendance for AARP Driver Safety is about 17 participants per class. Gardner's class average? That's about 35 participants per class.
"I am extremely proud of the loyalty exhibited by participants who attend my classes and continue to return and participate for additional classes," Gardner said.
In Arkansas, drivers 55 and older who successfully complete the AARP Driver Safety Smart Driver™ classroom course are eligible to receive an auto insurance discount. Consult your insurance agent for details prior to signing up for the course.
More information about AARP Driver Safety is available here. To sign up for a course, check out www.aarp.org/findacourse or call toll-free 1-877-846-3299.