Arkansas Gov. Asa Hutchinson on April 11, 2017, publicly signed into law Senate Bill 658 by state Sen. Jason Rapert. The bill, which closes a loophole used by predatory lenders to charge Arkansans up to 280 percent Annual Percentage Rate (APR) interest, becomes Act 944 of 2017.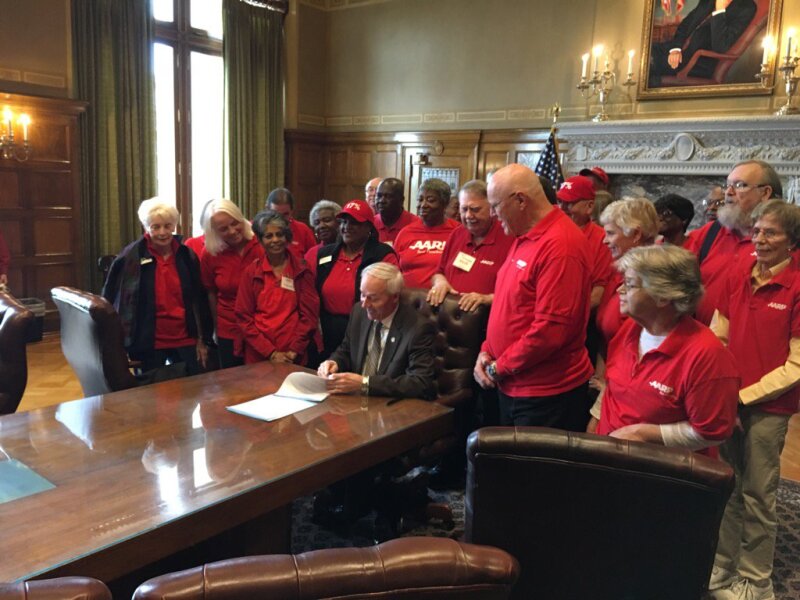 Thanks to our fantastic AARP Arkansas advocacy volunteers, some of whom are pictured at today's signing ceremony, and all the Arkansans who contacted their state representatives and urged them to support passage of SB658/Act 944.

A special thanks to longtime AARP Arkansas volunteer H.C. "Hank" Klein, our Leadership Volunteer for Financial Issues, whose expert testimony helped SB658/Act 944 pass the House and Senate Insurance and Commerce committees. Hank, a retired credit union executive, has devoted over 13 years of his life to fighting on behalf of consumers. Read his story here.