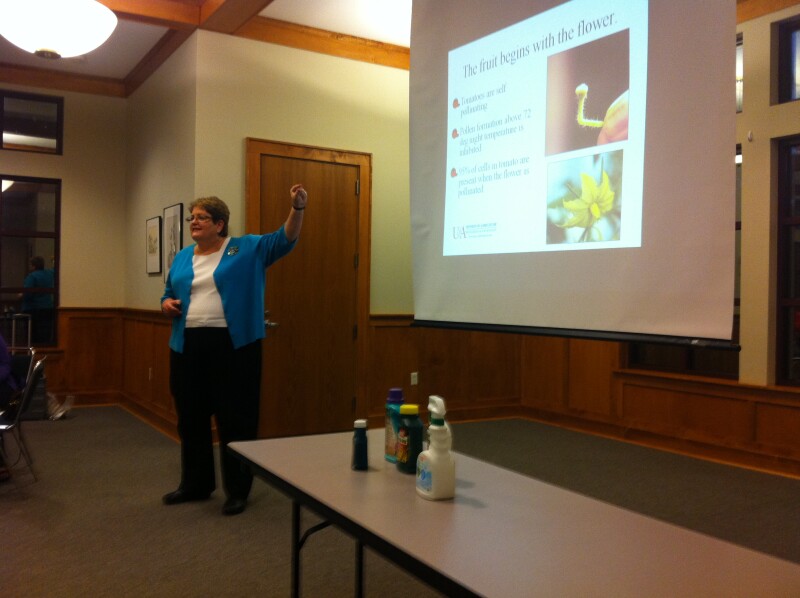 AARP Arkansas helping build community and support healthy lifestyles in the University District of Little Rock

Tomatoes.

That seems to be the magic word for participants at a recent Growing a Healthy Community gardening seminar. When the topic comes up, a hush falls over the University of Arkansas at Little Rock's Alumni Center--and hands fly into the air almost as if on cue. The tomatoes are superstars of the home gardening universe, and there appear to be as many questions about growing them as there are varieties of the fruit/vegetable staple.

The Growing Healthy Communities seminar is part of AARP Arkansas' University District Initiative. This program is designed to create an environment that engages people who are 50+ in life-enrichment activities, improve the neighborhoods' safety and support healthy lifestyles. AARP Arkansas has supported this initiative in the University District (communities in and around UALR in Little Rock) through a volunteer advisory group that meets monthly and by underwriting the cost of more than 40 raised-bed gardens over a two year period.

Attendee Sandra Wesson, asked what gardening means to her (beyond tomatoes), says "I'm getting ready to retire, and I also recently changed my diet to mostly vegetable and plant-based (foods). It's important to me to know I can grow enough to sustain myself. I've tried (gardening) before but never been successful. This is the first time I've been educated on how to do it. Maybe I'll have a lot more success after attending this meeting tonight."

This evening's program, featuring the Pulaski County Extension Office's Beth Phelps, presented a primer replete with tips and hints on how to make one's garden grow amid the sometimes cramped confines of urban Little Rock. Phelps, herself a master gardener, was keen to point out during the seminar that gardening is as much about learning from one's setbacks as reaping the tasty rewards of success.

For experienced gardener Karen Walls, the motivation is in the activity itself. "I work with computers all day, sitting at a desk," she says. "Getting out and playing in the vegetables and plants is great relaxation and a mental health break for me."

Janea Snyder is one of the program's administrators. "The Growing Healthy Communities Program was developed through a grant from ARCOP--Arkansas Coalition for Obesity Prevention, of which AARP Arkansas is an active member. The idea was to help address the obesity epidemic that impacts residents surrounding the UALR campus." Snyder says the program includes presenting health fairs and access to the UALR Donaghey Center's fitness facilities.

The response has been positive, with over 250 neighborhood residents signing up initially and an additional 77 the next year, according to Snyder. "The effort has been to continue promoting health and wellness within the community," she said.