Join us Thursday, May 11 at the University of Arkansas-Pulaski Technical College Culinary Arts and Hospitality Management Institute in Little Rock for a special AARP Movies For Grownups free screening of American Masters—James Beard: America's First Foodie.


The evening begins with a 5:30 p.m. reception followed by the film at 6:30 p.m., then after the film, an exciting panel discussion featuring local chefs! Seating is limited so RSVP TODAY!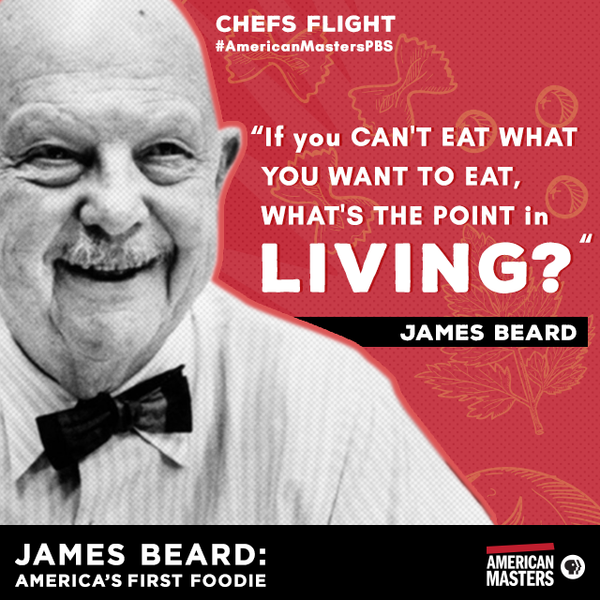 Join us before the movie at 5:30 p.m. for a special free reception, featuring complimentary light fare with gourmet cheese, fruit, and a few appetizers and breads from James Beard's cookbooks. The film begins at 6:30 p.m. Stick around after the movie for an exciting panel discussion featuring three local chefs in the community!

Experience a century of food through the life of James Beard (1903-85). Dubbed the "Dean of American Cookery" by The New York Times, Beard was a Portland, Oregon native who loved and celebrated the bounty of the Pacific Northwest. He spoke of the importance of localism and sustainability long before those terms had entered the vernacular. An author, journalist, television celebrity and teacher, Beard helped to pioneer and expand the food media industry into the billion-dollar business it is today.

Warren Searls, an AARP volunteer, and Ashley Blanton of UA-Pulaski Tech Culinary, promoted the event during a live appearance May 10 on KARK/Channel 4. Click below to play the video: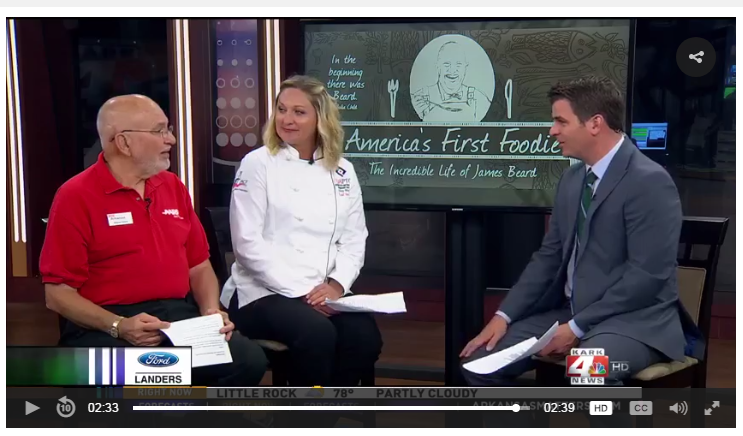 EVENT DETAILS

When:
Thursday, May 11, 2017
5:30-8:30 p.m.

Where:
UA-Pulaski Technical College
Culinary Arts & Hospitality Management Institute
13000 I-30 Frontage Rd
Little Rock, Arkansas 72210

RSVP: TODAY!