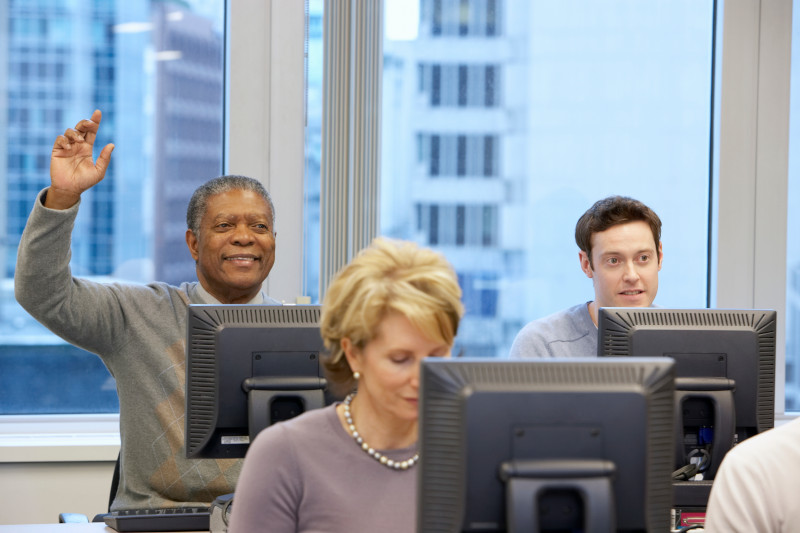 Whether you are an existing AARP Arkansas volunteer or someone who is looking for an opportunity to get involved, Volunteer Orientation and Portal Training is for you!

This course will offer existing volunteers an opportunity to get reacquainted with AARP Arkansas, refresh your skills, and sign new important documents related to AARP volunteer practices. Some of these documents will be required by AARP national by Q4 of 2023.

New volunteers will learn about AARP Arkansas, how to navigate the volunteer portal, and enter expense reimbursement requests.

We will share new volunteer opportunities and committees, including the Communications Committee which needs key members in every region of the state.

Seating is limited and RSVPs are required. Do you have an existing portal account? If no, please set up your account at http://volunteers.aarp.org If yes, please log in and make note of your username and password. Having trouble signing in? Click the "Forgot your password?" option and reset. If you still have issues, please reach out to the state office for assistance.

See more on the AARP volunteer web page.

Recruit a friend and receive our new 2023 AARP Arkansas Ambassador pin. Volunteers are our secret weapon in advocating for and sharing the story of Arkansans 50-plus. We hope you join us!

Note: A light brunch menu will be provided. Attendees are encouraged to bring a friend and personal electronic devices to include laptops, tablets, or smart phones.

For more information, please contact Associate State Director of Communications and Outreach Mandy Shoptaw at mshoptaw@aarp.org or 501.217.1627.


Click the image of your part of the state below to register at a Hub near you!
Volunteer Training – Hub 7 (Delta)
Date & Time:
Thursday, April 13, 2023 8:30 a.m. – noon
Location:
Phillips County Community College, Community Room, Fine Arts Building, 1000 Campus Rd, Helena-West Helena, AR 72342

Volunteer Training – Hub 2 (Central)
Date & Time:
Thursday, April 20, 2023 8:30 a.m. – noon
Location:
AARP Arkansas State Office, 1701 Centerview Drive, Suite 205, Little Rock, AR 72211

Volunteer Training – Hub 1 (Northwest)
Date & Time:
Thursday, April 27, 2023 8:30 a.m. – noon
Location:
Scott Family Amazeum, 1009 Museum Way, Bentonville, AR 72712