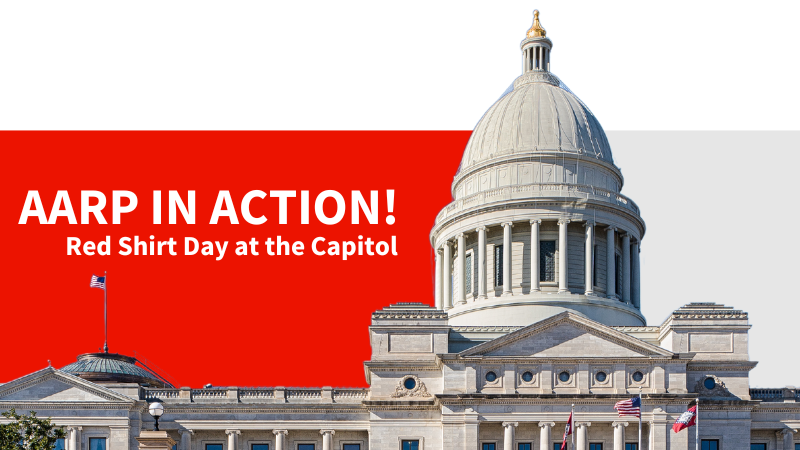 Join AARP Arkansas at the State Capitol

Seating on buses is limited. Please register today!

Details
Date: Wednesday, April 5
Agenda:

9:30 a.m. - arrive
10 - 11 a.m. - committee meetings
11:30 a.m. - 1 p.m. - reception to meet members
1 p.m. - 2 p.m. - afternoon sessions
2:30 p.m. - depart
Bus Service Available
Buses: 5:30 a.m. in Helena; 6:30 a.m. in Marianna; 7: 15 a.m. in Forrest City; 9 a.m. AARP State Office. Buses leave Capitol at 3 p.m.

Online Briefing
Details to follow to confirmed participants regarding pre-event online briefing.

Go Red for AARP
Please wear your red AARP t-shirts. If you do not have, one will be provided or you can simply wear a red top. Wear comfy shoes!

From the Delta Registration

From the State Office Registration

Click the location above that applies to the bus you will be riding and fill out the online registration form. We'll be in touch with more!

If you can't register online, please call toll-free to register at 1-877-926-8300.