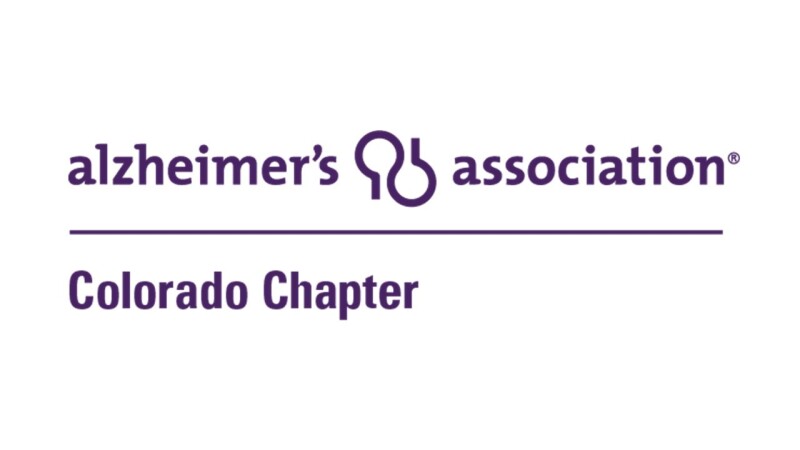 More than 6.5 million people across the United States, including 76,000 Coloradans, are living with Alzheimer's disease, the only major disease without a prevention or cure. Sadly, half of those with the disease never receive a diagnosis, preventing needed care and potentially putting these individuals and others at increased risk.

Close family members, who know their loved ones best, are typically the first to notice memory issues or cognitive problems, but they are often hesitant to speak up, even when they know something is wrong. A recent Alzheimer's Association/Ad Council omnibus survey found:

Fewer than half of Americans surveyed (44%) say they would talk to a loved one right away about seeing a doctor if they noticed signs of cognitive decline.
Instead, those polled say they are more likely to check in with other relatives (56%) and do research online (50%) when observing troubling signs.
Why is a diagnosis important?

Ensuring that a loved one sees their doctor for a professional diagnosis is essential for providing appropriate care, particularly since there are a number of medical conditions that may mimic symptoms associated with Alzheimer's or other forms of dementia. Those medical conditions include:

Depression
Vitamin B12 deficiency
Side effects of medications
Chronic stress
Thyroid disease
Diabetes
Lyme disease
Urinary tract infections
"Any of these conditions can produce symptoms that can be mistaken for early dementia, such as issues with memory or communication as well as behavioral changes," said Meg Donahue, director of Community Engagement for the Alzheimer's Association of Colorado. "Without a proper diagnosis, these potentially treatable conditions cannot be identified. And if it is the earliest stages of Alzheimer's, a diagnosis enables the family to explore treatment options as well as lifestyle changes that could help extend the individual's cognitive health."

To learn more about the approaches that physicians (including neurologists, geriatricians and neuropsychologists) use to make an Alzheimer's diagnosis, go to the Alzheimer's Association website or call the Association's free 24/7 Helpline at 800-272-3900.


Contact: Jim Herlihy, Marketing & Communications Director (720) 699-9286 or jherlihy@alz.org

This is not an AARP event. Any information you provide the host organization will be governed by its privacy policy.