My December 23rd retirement from AARP is certainly a bittersweet moment. On one hand I've reached an age where I just think it's time. As I've said to many, I'm retiring for health reasons — I'm in good health and I want to enjoy myself while I can! On the other hand, along with the opportunity to serve as the mayor of my hometown of Lakewood, my years with AARP have been the two most rewarding experiences in what has been a long and winding career road.

From Day One in 2016, I understood that AARP's organizational culture aligned with my values. At our roots, we are a non-partisan Social Mission enterprise. Our priorities include: support for family caregivers; ensuring access-affordable healthcare; financial security; fraud prevention; closing the Digital Divide; access to dignified, affordable housing — all viewed through the lens of equity for everyone. Together, these create an organizational environment in which compassion is the overriding value.

AARP is a rare nonprofit than wields both extraordinary financial and human capital to support carrying out this mission. And, it has mastered the delicate balance of providing a massive amount of support to the state offices, while still allowing the autonomy necessary to making decisions locally.

While the financial resources are there to support state and national efforts, nothing is more important than the power of the cumulative voice of 38 million members. The most recent demonstration of this leverage occurred during the 2022 Prescription drug campaign. AARP, an organization that has never made political contributions at any level, went up against big PhRMA, a powerhouse that spends billions annually on advertising, along with nearly $200 million on political contributions. And, against all odds, we won when Congress agreed to allow Medicare to negotiate prices on many of the most popular drugs among other provisions! Not only will tens of millions of Americans save money on life-saving prescriptions, taxpayers will save nearly $300 billion over ten years through the reduced costs within Medicare. Our U.S. Senators told us that it was the constant drumbeat of AARP members contacting their offices that helped make the difference.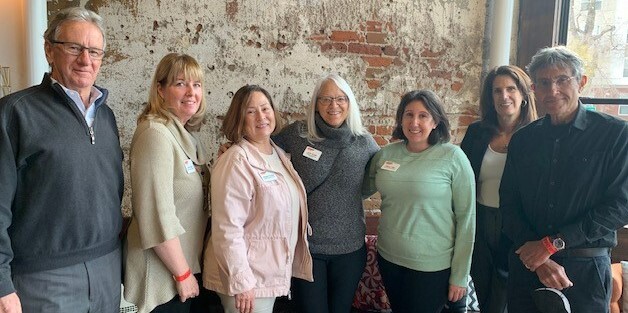 AARP is fundamentally a people organization, driven by the combined effort of members, volunteers and staff. I had the great fortune of walking into a situation with a skilled, experienced staff and a dedicated corps of volunteers, and they are the reasons for our many successes. One example: In the same year, we succeeded in passing two AARP high-priority measures, the Colorado Secure Savings and Paid Family Leave. I can guarantee that no other state office has done that! Our work in Livable Communities is a model for the organization and has laid the foundation for our ability to continue engaging locally in coming years.

Ultimately, AARP is a membership organization and I am perhaps most proud of how we have engaged with our members through the years. From years of in-person events to an immediate transition to virtual offerings in 2020, AARP Colorado has constantly provided our members with innovative, high quality, life-enhancing and sometimes even life-changing programming. I can tell you this: Every year each state office submits a concise plan for the upcoming year in which 3-4 key priorities are raised up. Unlike any other state office that I'm aware of, we have always placed "Member Experience" near the top of that list!

I close with sincere, heartfelt thanks to everyone who has helped make this part of my life journey so rewarding. I know we will all continue to carry on this most important work!

_Bob Murphy, former AARP Colorado State Director, now exploring the ex-pat life