Dear Friends,

I am on vacation with my husband's family in Florida and realize that though they care about him and are happy to be with us, they want to avoid discussing the Big C. Usual comments: 'He looks wonderful'.

A friend of ours has cancer and we always tell him about Jack and that he has done so well'. To me: 'You're looking good too'. 'Where shall we go for dinner?'

It's not that I want to talk about cancer all the time, and Jack definitely doesn't, but there's also the unspoken message: We don't want to really know how you feel or what you are dealing with because then we have to think that it could happen to 'me'/us'. Almost the sense that cancer is 'contagious' or that if you don't talk about it, it won't happen to you.
Now that I am writing my book on 'living with cancer', from the patient, caregiver and medical perspective, I realize how different the World is for those of us who are part of this Club that no one wants to belong too!

And, I am reminded about how isolating it can be. Oddly enough, I find that when we meet strangers on our many travels, they notice the turquoise wrist band I wear with the words: cancercaregiversaz.com and want to tell me about themselves or someone they know who has cancer. They are eager to learn more, tell their story, and 'thank' me for 'hearing' them. Mostly, it is the caregiver who is most appreciative because she/he/they are rarely recognized as being so deeply affected or needing support or reassurance that they matter too.

We were sitting in a restaurant with our family group of 5 adults and the young waitress noticed my cancer caregivers bracelet and said: 'My father has cancer and he doesn't want to have treatment because he thinks it would be better to just 'accept' it. I took her hand and asked her how she felt about his decision.

'I love him no matter what and I want him to try and live and so does my mother and brother.' I told her about Jack and that he was diagnosed 28 years ago and had gone through treatment and overcome many challenges but also had had time to enjoy his work, family, and friends. And, hopefully, they could reassure her father of their love and support and that there was so much new treatment available now.

She hugged me and Jack and told me she would share this advice with her family. I gave her my bracelet and told her to stay in touch and that I would share her story with others who are facing cancer and need to realize that we are 'all in this together'.

I would love to hear from other cancer caregivers, patients and families who are facing 'life' after a cancer diagnosis. Your questions, comments and stories are important to me and to so many others who's lives are forever changed by cancer. If you would like to 'share', we will include as many of your stories as possible in my book.

You can contact me on my website or my direct email.

Barbara Kavanagh, MSW, Founder and CEO of AzMN and Cancer CaregiversAz
barbarak@azmyelomanetwork.org

Visit our website: www.cancercaregiversaz.com to see our photo gallery and other cancer caregivers information.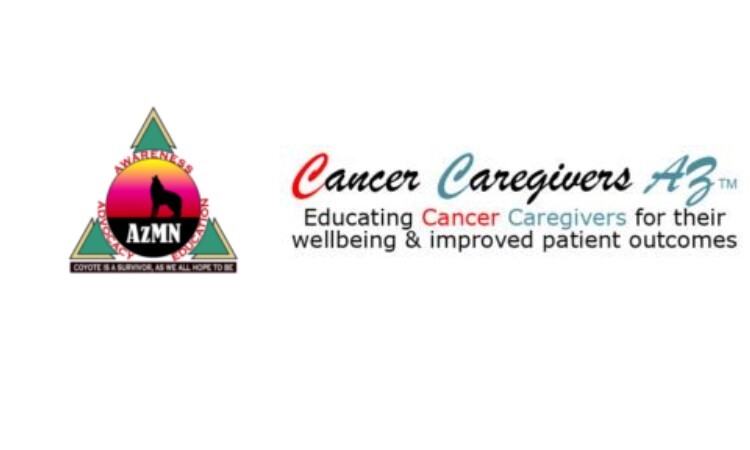 Biography:
Barbara B. Kavanagh is the Founder and CEO of Arizona Myeloma Network (AzMN). She is a published author and served as faculty for universities including Boston University, Boston College Graduate School of Social Work, and Arizona State University. She holds a master's degree in Social Work from Boston University and a bachelor's from Duke University. Her first business, People to People Associates, Inc., a counseling, consulting, and training company, operated for fifteen years in Lexington, Mass.

AzMN is 501(c)(3) nonprofit organization started in 2004 by Barbara and her husband Jack who is a 27-year survivor of multiple myeloma. In 2003, they moved to Arizona to be near the Mayo Clinic for his ongoing treatments. In 2005, Barbara organized the first of many Living with Myeloma Roundtable and Conferences in Scottsdale, AZ. The conference attracted more than 300 attendees annually. All AzMN programs are designed to educate cancer patients, cancer caregivers, oncology healthcare professionals, researchers, and the public on the newest in cancer treatments and how to give and receive the best possible care.

AzMN has delivered hundreds of cancer patient and caregiver conferences throughout the State. Multiple Cancer Caregiver Education Program (CCEP TM) conferences are scheduled in 2018. Conferences are free and open to the public. They provide cancer patients and their caregivers the practical knowledge, skills and strategies necessary to effectively care for themselves. CCEP TM is a customizable program for companies and healthcare organizations that want provide onsite training for employees and constituents.

The Office of the Governor of Arizona recognizes AzMN with a proclamation annuallydesignating a week in March as "Arizona Myeloma Awareness Week." AzMN is recognized by Great Nonprofits as a "Top-Rated Nonprofit" for multiple years. Barbara, herself, continues to receive awards for her work. She is the recipient of the prestigious Hon Kachina Outstanding Volunteerism Award, The Phoenix Business Journal's Healthcare Hero Award, the Arizona Rural Healthcare Association Volunteer of the Year award and the 2014 Arizona Business Magazine's Healthcare Leadership Award for Community Outreach. She was profiled as a Woman of Distinction in the 2016 edition of WOD Magazine. She is featured on radio, television, and in publications.

Barbara and Jack are mentioned in Tom Brokaw's book A Lucky Life Interrupted: A Memoir of Hope. Her books on volunteerism and patient advocacy include The New Volunteerism, A Community Connection; The New Partnership: Human Services, Business and Industry; and Training Volunteers in the New Millennium: An International Connection reflect a life dedicated to teaching and mentoring others to achieve their goals and transform their own lives and those they touch. She is currently working on her next book "Caring for the Cancer Caregiver". Her intent is to provide practical information on how to navigate the complex world of cancer patient and caregiver survivorship.