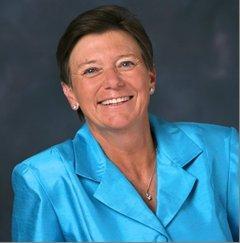 Greetings one and all...

Can you believe it? March has arrived and Spring will make an official entrance in a few short weeks. Spring is an amazing season of rebirth, renewal, and growth. I am also realizing that Spring is a season for launching new adventures and exploring new worlds. Serving as the Caregiving Ambassador for AARP Colorado, I collaborate with the state office to continually develop new platforms for caregiving education. In 2017, we are expanding our educational offerings by leveraging social media outlets. I have never professed to be a social media guru. So, I am on a steep learning curve—and loving every moment! I am eager to learn!

In addition to the numerous educational community events and the Caregiver's Cairn blog, we are excited to offer beneficial and insightful information about the journey of caregiving via:



Care-FULL ConversationsSM—I am the host for a series of podcasts designed to explore the journey of caregiving from the inside out—what it FEELS like to be a caregiver or care receiver.

Facebook LIVE—Yours truly will post short videos 2X/week concerning all things care giving and care receiving. Events. Community resources. Online resources. Tips. Insights. Caring and encouraging comments.

Caregiving Videos—We are producing a series of short videos that highlight the challenges as well as the opportunities of caregiving.

Webinars—If you are interested in "attending" online training, we have a series of webinars that will be of interest. All webinars will be recorded so you can view at a convenient time.
I am thrilled by the expansion of educational offerings for caregivers and care receivers in our community. Our goal is to offer a beneficial learning experience regardless of your personal learning preferences—in person or virtual, auditory or visual, communal or private. Additionally, social media extends our reach throughout the state of Colorado in an efficient and effective manner. So, if you are eager to learn, please check out the caregiving educational offerings at the AARP Colorado website ( www.aarp.org/co) and the AARP Colorado Facebook page. You can also check out my website, www.CardinaLife.com. I have links posted to all of the AARP Colorado caregiving educational offerings on my Media Links page.

We are always looking for ways to enhance our caregiving educational curriculum. So, if you have suggestions regarding the topics, content, or format, we would love to hear from you. As noted previously, I am eager to learn! Together, we can create beneficial programs for all who care.

Thanks so much for stopping by today. I invite you to share your perspective on the caregiving journey. Make suggestions. Pose questions. Provide resources. Share your story. Coming together and sharing, we will improve the process for one and all. I look forward to continuing the conversation next month. Til then, enjoy the moment...Jane W. Barton

Do you have a question for Jane? Please email us at coaarp@aarp.org and we will be in touch soon!

Jane W. Barton, MTS, MASM, CSA is a passionate speaker, writer, and listener. Jane is the founder of Cardinal, LLC, a consulting firm that provides educational programs to assist people in confronting the daunting challenges posed by aging, serious illness and disability. Jane is well-versed in the areas of grief and bereavement, caregiving, hospice and palliative care, change and transition, and spirituality and health. She presents innovative, transformational programs to community members, healthcare providers, pastoral caregivers, clergy, funeral service providers, and national audiences to improve the experience of people and families challenged by serious, advanced, or terminal illnesses. Previously, Jane served as Director of Education for a hospice and palliative care educational institution. She has also served as a hospice chaplain and bereavement facilitator in hospice and palliative care. Jane is a certified Spiritual Director as well as a Certified Senior Advisor. In a former life, she worked as a financial services representative and an exploration petroleum geologist and manager.