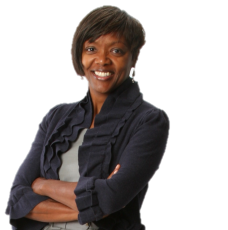 Blog by CJay Smith, CEC
You can tell the holidays are upon us when shows such as: Frosty the Snowman, Rudolph the Red Nose Reindeer and The Grinch Who Stole Christmas show up on the TV channels. I remember as a little girl watching these shows around the middle of November and excitedly knowing that Christmas was just around the corner, and Christmas meant gifts! One year I remember getting an Easy Bake Oven that made the best cakes and cookies, and when we ran out of the mixes that came with the oven we made our own. When my mother and grandmother were not paying attention, we would take flour, and spices that they had planned to use for holiday cakes and cookies and use them, and of course we would say that we were not the culprits. It was kind of hard to deny with our clothes full of flour and a trail of sugar leading to our play area and our Easy Bake Oven. Another gift I remember getting when I was about ten years old was a shiny Kelly green 10 speed bicycle. It had a white leather seat, a basket on the front and a bell. Christmas day I rode all over the neighborhood showing off my new bike and ringing my bell. As we got older, getting clothes started to replace getting toys. I remember when I was around fourteen or fifteen my uncle who lived in Los Angeles California would send us the cutest clothes we had ever seen. Living in a small town in East Texas then getting clothes from LA, we thought we were the most stylish kids on the block, and you know what? We were.
Now fast forward to my adult years… I find great "holiday pleasure" in giving gifts rather than receiving them. Don't get me wrong, I still enjoy a good gift now and again, but my greatest joy comes from giving to those who have so little at this time of the year. One way my family and I share our giving spirit is to help serve Christmas meals to our city's homeless. We started this tradition years ago when our girls were little, and to this day the tradition still remains. Other things we've done include donating our gently worn coats and sweaters and writing notes of encouragement and slipping them in the pockets of the coats. We didn't often get to see the reactions when the people read the notes, but this one cold and snowy day we got to see the expression on this man's face and it's a memory I'll never forget…
Don't have a Christmas tradition? Now may just be the time to start one or two…
Happy Holidays…
CJay Smith, CEC
Witty, Charming, Intellectual, Energetic, just a few words one could use to describe the many facets of CJay Smith. As Speaker Extraordinaire, CJay uses visualization and humor to deliver refreshing real life every day situational conversations designed to inspire, uplift, and educate. Conversations designed for young adults through the senior years.