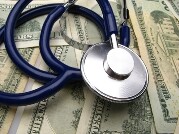 Important Information to help navigate the new health care law

Thousands of Coloradans will have the opportunity to use the Affordable Health Care Act's newly opened health insurance market place to get health coverage. Connect for Health Colorado our state run health insurance market place is up and open for business. The site can be accessed in English or Spanish and can also be reached by phone at 855-PLANS-4-YOU (855-752-6749.* Connect for Health is the only place where Coloradans can access financial aid based on their income to reduce their health coverage costs.
If you have health coverage, you won't have to change a thing. You won't use the marketplace if you're among the 85 percent of Americans who get their insurance through an employer or through Medicare, Medicaid, TRICARE or the Veterans Administration, or get employer retiree health benefits. But if you are one of the 15% not covered by health insurance, Connect for Health Colorado is your path to getting affordable health care. Some people are exempt from the requirement to have insurance among them members of Native American tribes, undocumented immigrants, and people who do not qualify for Medicaid but whose incomes are so low that coverage is not affordable.
The enrollment period for 2014 coverage under the ACA runs from October 1st of this year through the end of March, 2014. Coverage for those who sign up by December 15th will start on January 1st. After that, there's a "sliding scale" arrangement that determines coverage effective dates. More information on the ACA's marketplaces is available at the AARP website.
*Please note any information you provide to the host organization shall be governed by its privacy policy.