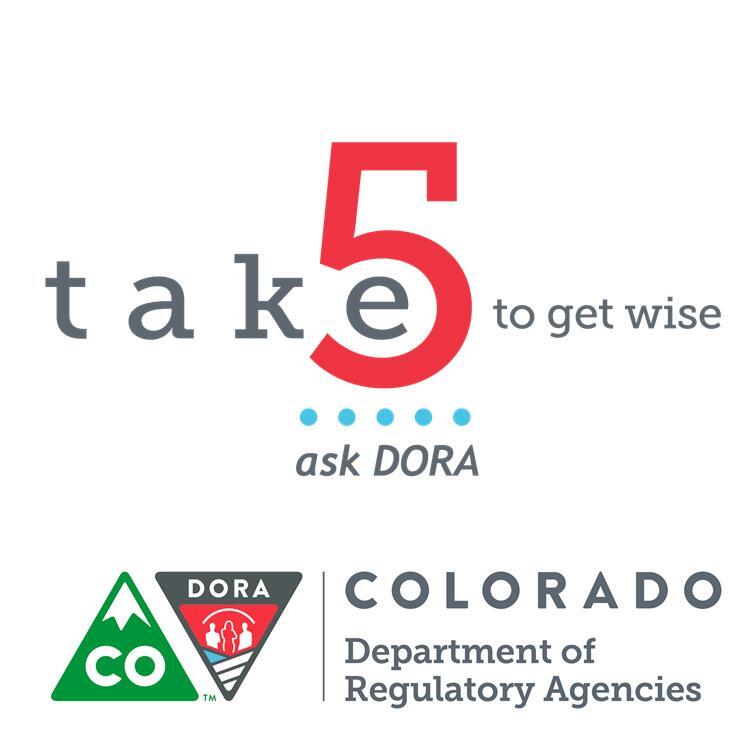 Check out the following recorded webinars for free.


Seniors and Livable Communities Bill of Rights

Living in a common interest community affords many with the joy of independent living, yet can also present some unique challenges as we age in these communities. Join the Division of Real Estate, part of the Colorado Department of Regulatory Agencies, on effectively navigating your HOA. Understand how HOAs are governed, applicable laws and how to handle disputes. This webinar will also address common consumer issues that impact seniors living independently and tips to stay protected, such as best practices for working with moving companies; resources to verify the license of professionals coming into your home; safe transportation options; issues related to insurance; residential utilities, and more.



On Medicare?  The State Health Insurance Assistance Program (SHIP) may be of help

Join us for an informative seminar on the State Health Insurance Assistance Program (SHIP). The program helps people understand and use Medicare and the Senior Medicare Patrol (SMP) program. The SMP assists Medicare beneficiaries (and family and caregivers) to prevent, identify and report healthcare fraud, errors and abuse.



What the Affordable Care Act Means for Me

In this webinar, find out the basics of the Affordable Care Act and the changes it has ushered in. Learn how increased competition for health insurance benefits you, as well as other improvements and challenges for consumers. Presented by the Colorado Division of Insurance, part of the Department of Regulatory Agencies, this webinar will also share resources that can help you choose your healthcare providers.



Tips for Caregivers - Finding the Right Fit

Caring for a family member can be stressful because of all the complex issues you must navigate and the important decisions you must make. For example, how do you find the right fit when selecting healthcare providers, nursing homes, or life institutions? This webinar, presented by the Colorado Department of Regulatory Agencies, will walk you through tools available to caregivers, questions to ask before hiring a healthcare provider, and what to look for when selecting a lifecare institution.



Choosing a Funeral Home and Pre-Paying for Services: Know Your Rights!

Did you know that you have certain rights as a consumer when it comes to pre-paying for funeral home services? Join Colorado Department of Regulatory Agencies experts to learn about how to choose a funeral home, questions to ask, and what to look for when entering a contract. We'll also explore "pre-need contracts" -- pre-paying for funeral and cemetery services -- and some of the common issues associated with them, such as what to look out for in these arrangements, risks associated with these contracts, advice to avoid problems, and where to turn if you need help .



Financial Security for the "Sandwich Generation"

Baby boomers hold the most wealth of any generation in the country, yet they also bear some of the greatest financial burdens. This cultural phenomenon, dubbed as "The Sandwich Generation," recognizes that boomers are not only responsible for their own financial health, but they are also assisting with the financial well-being of their aging parents and adult children. Join state Securities Commissioner Gerald Rome and state Banking Commissioner Chris Myklebust from the Colorado Department of Regulatory Agencies for a discussion on ways to protect the financial security of your entire family. This includes securing your retirement savings through smart investing and avoiding financial scams, as well as tips to shield your loved ones from fraud and exploitation.



New to Webinars? All you need is a computer with Internet access and audio capacity.