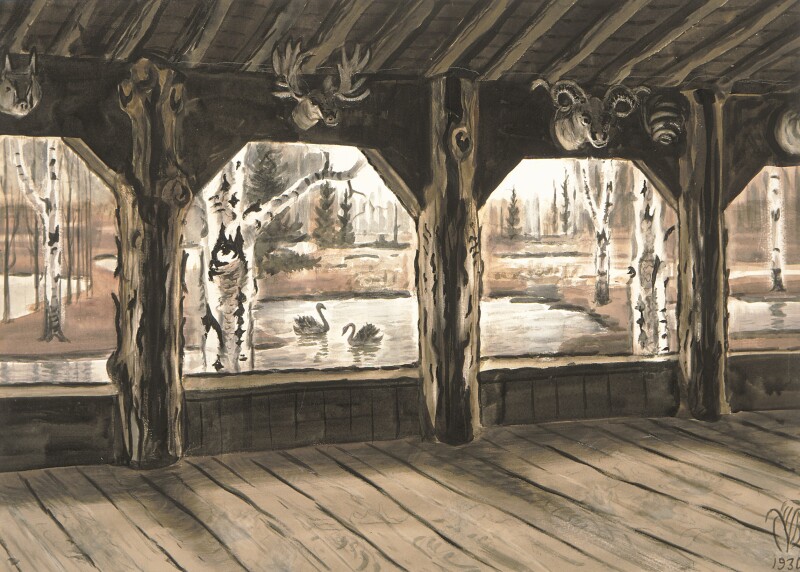 Explore concepts of home and sound-inspired painting during Foothills Art Center free day for AARP members on Friday, May 25.
"Finding Home" brings together Denver multi-media artists Ramon Bonilla, Pam Fortner and Lauri Lynnxe Murphy. Through their individual installations in separate rooms of the center's north gallery, the trio express their sense of home and their connection to the Denver area's housing issues as residents and artists. Combined with info-graphics and other descriptive material, the exhibition is intended to "create civil discourse within the community" around housing in the Denver region, said Maura McInerney, FAC's curator of education.
Bonilla has been the resident artist at Denver's Redline Gallery since 2015. Fortner's work was on display last year at the Denver Art Museum and is featured at the Sync Gallery. Murphy's abstract and research-based art emphasizing ecological themes has been displayed in galleries throughout the United States and Canada.
The sounds of nature, industry and humanity inspired noted watercolorist Charles E. Burchfield (1893-1967) throughout his career. Called one of the most inventive artists of the 20 th century, Burchfield's inspirations included the sound of crickets, the roar of a passing train, the call of a bobolink and the works of Ludwig van Beethoven and Jean Sibelius, his favorite composers. Charles E. Burchfield: A Resounding Roar presents Burchfield's love of different sounds and the works he made in response to them.
Located at the corner of 15 th and Washington streets in Golden, Foothills Art Center occupies the city's original First Presbyterian Church and minister's residence, built in 1872 and 1892, respectively. Founded in 1968 by a group of local artists, business and civic leaders, FAC will celebrate its 50 th anniversary in August. "Finding Home" is one of a number of programs the center has developed to engage public dialogue in change and current events.
Foothills Art Center is open from 10 a.m. to 5 p.m. There is a parking lot immediately behind the center, accessible from 15 th Street. Limited two-hour parking spots are also available on Washington Street and there is a municipal parking lot on Washington Street two blocks to the north of the art center.
AARP members and their guests must show their AARP membership card or mention the AARP offer at the entrance for free admission.
More information is available on the center's website at www.FoothillsArtCenter.org or call the center at 303-279-3922.

[Photo of Charles E. Burchfield (1893-1967) December Light, 1930-31 watercolor on paper courtesy of the Foothills Art Center and The Charles Rand Penney Collection of Work by Charles E. Burchfield, 1994. (This Exhibition was organized by The Burchfield Penney Art Center at Buffalo State College, Buffalo, NY.)]