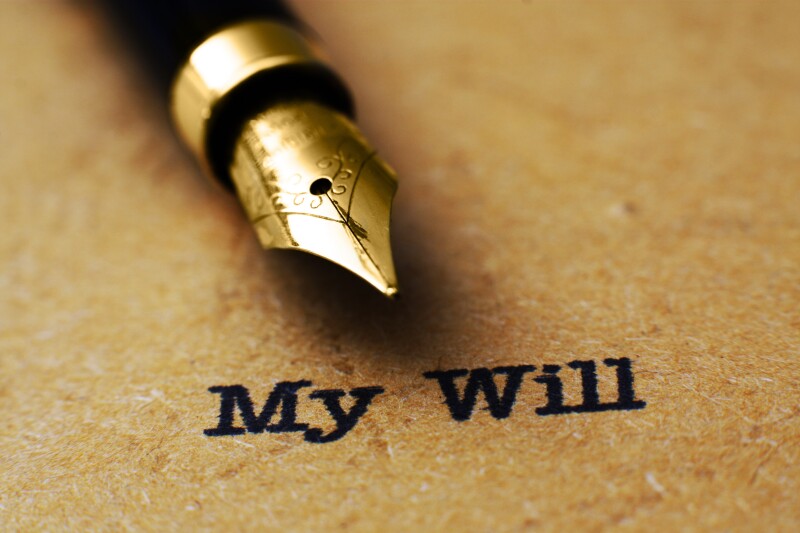 As you reach retirement, it's time to start planning who will receive the fruits of your labor by drawing up a legal document known as a last will and testament.
Everything that you worked so hard for throughout the years – your property, assets, and other treasured items – needs to be accounted for when the time comes for your family to assume your estate. A last will and testament is a set of written instructions which directs a probate court on how to distribute a person's belongings at the end of their life.
Wills are administered by an executor, usually identified in the will by the person who wrote it, and courts supervise the executor's work to ensure that the executor administers the will in accordance with all lawful instructions contained in the will.
Without a last will and testament in place, Colorado intestacy laws will determine how an estate is divided. Under current Colorado law, this means that the surviving spouse automatically becomes the sole beneficiary. In the event that there is no surviving spouse, the order of inheritance follows the children, grandchildren, and great-grandchildren. In each case, it will be up to the sole beneficiary to decide how, and if, the estate should be divided among the rest of the family.
Choosing not to write a last will, and allowing the state to handle it, may be sufficient for many. However, a Chicago-based lawyer said that a last will and testament reduces the potential for family infighting.
"Older Americans with any assets can eliminate or minimize family disputes by clearly stating who gets particular cherished family heirlooms and significant family resources (such as land, bank accounts, and stock holdings)," said Adam Scavone.
In addition, documenting any charitable donations or gifts that you would like to be made in your honor will minimize the effects of any taxes collected on your estate. This ensures that your estate will be divided exactly how you wish, and as judiciously as possible. Scavone said a last will and testament can also guarantee that certain funds are held in trust for the future benefit of young grandchildren and great-grandchildren.
Already have a last will written up? It might be a good time to revisit it.
Linda Leitz, a certified financial planner in Colorado Springs, wrote in her article for The Gazette, "Things change in life, so be sure you revisit your plan every few years and especially when you have a major life event, like children, a death in the family, or a change in your medical condition."
Taylor Johnson of Legal Templates
"Seeing as how the general purpose of a last will and testament is to provide your surviving family members with financial security, it's important to revisit it from time to time," says Taylor Johnson of Legal Templates, an online site that provides legal forms.
Scavone further reinforced this idea and warns, "the biggest mistake people make is writing a last will and testament, and then never updating it again." He said a classic example of this: excited grandparents, eager to name their first grandchild in their will, forget to revisit their document after additional grandchildren are born.
Don't overlook the importance of a last will and testament. Planning our estate gives us the control and the peace of mind that our family will be cared for once we depart.
For more information, click here.
_Zachary Vickers is a writer based in Colorado