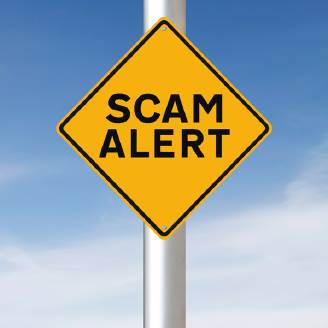 Impostor government grant offers have become more prevalent than even in recent years. Even though collecting cash sounds nice, anytime you receive an offer for "free money" that seems "too good to be true" you should go with your instinct and ignore it. Imposter grant offers are scams designed to steal your money and collect personal information. Here are some tips to avoid government grant scams:


Phony grant offers often come via social media sites like Facebook. If a friend or family member alerts you of an offer like this online, understand that Facebook profiles can be mimicked or hijacked and it is likely not the person who you think it is contacting you.
Scam offers will also come on the phone. Hang up on anyone calling from "government grant office." Remember that scammers often spoof their number on caller ID to make it look legitimate.
Whether it is for a grant or a prize, you should NEVER have to send money to receive money. No matter how convincing the reason (taxes, processing fees, etc.), don't send money in any form!
Imposter grant officers might ask for your bank account to "deposit the money" or Social Security number to "verify your identity." Never provide personal or financial information to anyone who contacts you unsolicited.
Actual government grants are rarely created for individuals or families, just another reason to be skeptical of any such offer.

If you have any questions about government grant scams or any other type of fraud or scam issue contact the AARP ElderWatch to speak with a volunteer specialist. You may reach someone by calling 800-222-4444 (in the Denver Metro Area, please call 303-222-4444) or visit www.aarpelderwatch.org