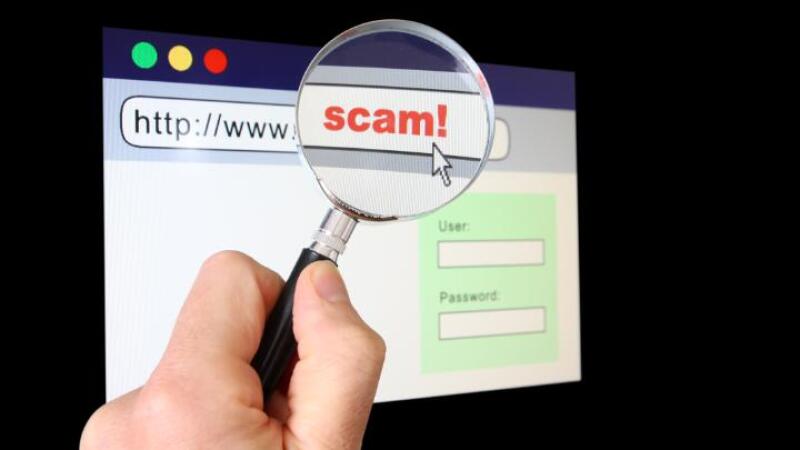 By Cynthia Pasquale
If you receive a phone call claiming that your Social Security number has been suspended or blocked and you need to provide money or personal information to activate it, don't do it.
Con artists, using impostor scams like this one, cost consumers $488 million in 2018, according to the Federal Trade Commission (FTC).
Fraudsters constantly devise new schemes, but the Social Security phone scam is one of the most prevalent this year.
One Colorado student sent impostors her college fund before she realized the call was bogus, said Mark Fetterhoff of AARP ElderWatch Colorado, a program in partnership with the state Attorney General's Office that educates consumers about fraud and scams.
In 2018, with 37,686 reports to the FTC, Colorado ranked 12th in the nation on fraud complaints.
To make residents more scam conscious, ElderWatch will hold free events, from 8:30 a.m. to noon, in Grand Junction, on Tuesday, Nov. 5; Fort Collins, on Monday, Nov. 11; Colorado Springs, on Tuesday, Nov. 19; and Denver, on Thursday, Nov. 21.
State Attorney General Phil Weiser (D) and other experts will participate. Weiser said the sessions will "empower Coloradans to make smart and informed choices about the safe and effective use of technology, enabling our family, friends and neighbors to be better protected from fraudsters and scam artists."
Vulnerable targets
Nationwide, phone scams are the most common, followed by computer and mail fraud. Swindlers prey on people's fears and create a sense of urgency. Some crooks see older people as easy targets.
"Older adults may be isolated or more trusting. This is a generation used to answering the phone or their door," said Fetterhoff. "They might not be as tech savvy as younger people, or maybe they are going through a major life event, such as the loss of a spouse or health problems, that leave them more susceptible."
In addition, studies show that older people are less likely to report a scam. And though Americans under 30 reported losing money to fraud more often than older folks, those 70-plus actually lost more money, according to the FTC.
ElderWatch's helpline receives more than 4,000 calls a year concerning suspected fraud. The top complaints in the state were government impostors (such as Social Security), home-repair schemes, bogus sweepstakes, phony tech support and phishing for personal information.
To avoid becoming a victim, follow these tips from the FTC and ElderWatch:
Never give money or personal information to a caller or someone who has sent you a text or email.
Don't believe caller ID. Technology allows scammers to use phony information. Government agencies will never call.
If a call seems suspicious, hang up; do the same with robocalls.
Be skeptical about free trials and other offers.
Sign up for free scam alerts from the FTC at ftc.gov/scams.
To find out more about the ElderWatch events, go to aarp.org/co. To report a scam, call ElderWatch at 800-222-4444.
You can also get information and tips from AARP's Fraud Watch Network, at aarp.org/fraud.
Cynthia Pasquale is a writer living in Denver.
More on Fraud