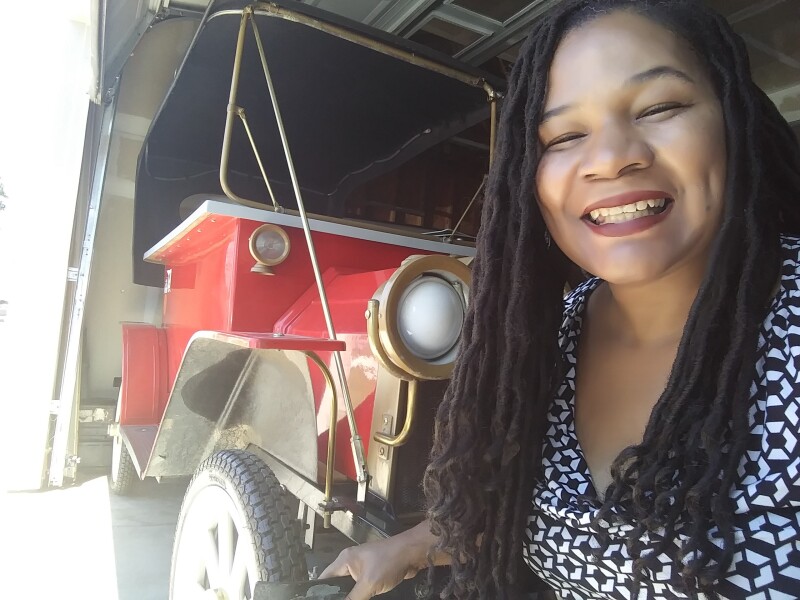 Welcome back, Readers. Here is the Jenny-Spin on the week we just completed as part of the RMMFI Entrepreneur Bootcamp: What a magnificent and stressful week it was. Magnificent in that all of the work of the previous weeks, all of the talk about marketing and elevator pitches, about positioning and operations cycles, came to fruition on the Big Screen so-to-speak in front of about 40 mentors and other interested folk. Magnificent in that our dreams and visions for our businesses were on display and professionally presented in slides and speech.

And stressful for the very same reasons.

Where are we at this point in time? We are a third of the way through a process, 33% plus or minus into a protocol that we dream will bring us through and onto the "other side" of being owners of viable businesses. We want to live a day-to-day of toil and triumph that will see paper-pushing, hands-on hustling, product-making, and human interactions that test and buttress us, and to do all of this with the dignity and hard-won status that being a business owner automatically brings. We want to make money, and enough of it to say that we are profitable, that we can care for our families and then some, that we can contribute to the community because we have the means to do so.

This is where we are: Working on it. Each of us stood in front of a room full of vested but gratefully critical judges holding pens and paper. Each of us taking six minutes to explain our concepts, to detail our particular markets, to position ourselves in the minds of near strangers, but strangers with good intentions. It was an important exercise, practice for going out into the world beyond the protective confines of the business incubator that is the Boot Camp, but also an exercise in clarifying to ourselves the direction we are taking - and where we must go. We covered very superficially a bit of the financials, just a rough sketch of estimates on what we each need, and soon, in order to progress into the future, things that can be accomplished within the coming months.

We all know, however, that a more detailed analysis will be required for the next Retrospective presentation. I already know that will be a challenge for me. I don't believe I am alone. I know I am not. I feel we have been made ready for new challenges. If we weren't used to facing challenges before (highly unlikely, considering we each stepped forward and applied with our ideas, a bold move in and of itself), we are getting our sea legs and are ready for the next challenge.

It is an anxious process, but oh, the promise it holds: A breakthrough in mindset. A change in relationship with money. A test of determination and creativity. A way to live one's "Best Life" in pursuit of working for oneself and having a major hand in one's own destiny.

Big stuff. It's a new week. The challenges continue. Onward.


AARP is proud to collaborate with Rocky Mountain MicroFinance to offer scholarships for those 50 plus to pursue entrepreneurial opportunities.