Aurora resident Joanie Ryan was crowned Ms. Colorado Senior America at the 29th Annual Ms. Colorado Senior America Pageant on Oct. 9 at Northglenn Recreational Center's Parsons Theatre.

The competition, which celebrates "the age of elegance," included seven contestants ranging from 61 to 94 years old.

Ryan, 61, held executive positions with Lehman Brothers, AT&T Broadband and TransFirst, as well as running her own business producing career fairs in Colorado. Her career was sidelined in 2018 when she was diagnosed with a rare melanoma cancer of her lung and neck.

"Surviving cancer gave me a passion and a drive to live life to the fullest," Ryan said. "I never want to take another day or relationship for granted."

Her mother's struggle with Alzheimer's and subsequent death in 2019 as Ryan was undergoing treatment has also made Ryan acutely aware of the needs of Alzheimer's victims and their families. She now volunteers at Renew Memory Care in Aurora and is working to become a volunteer at Sky Ridge Hospital's cancer resource center.

For her talent presentation at the pageant, Ryan took the stage in a white fringed dress she and her mother had bought together for Ryan's wedding 37 years ago, singing Nat King Cole's L.O.V.E, a song her mother loved.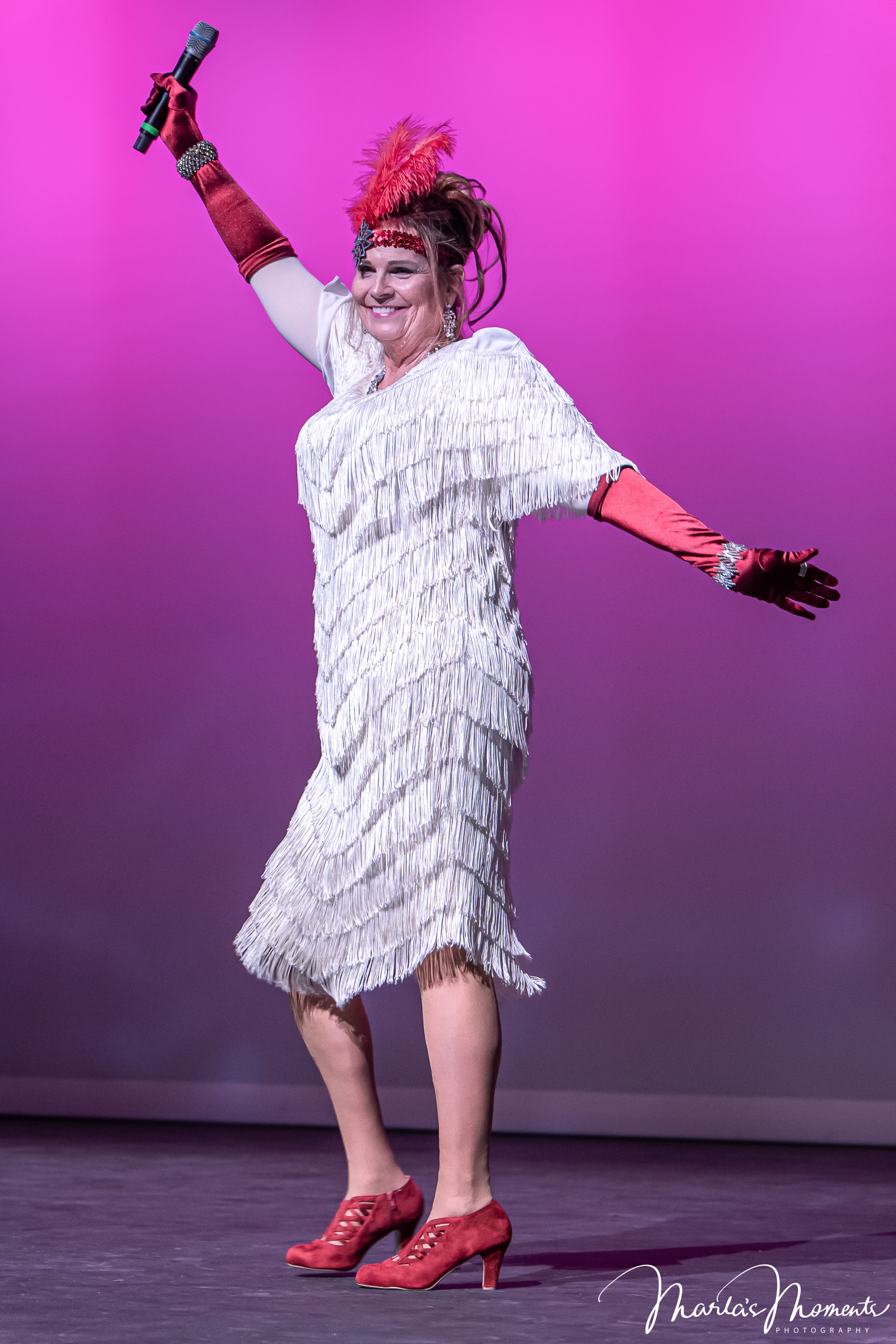 "My mom was really with me at the pageant," Ryan said.

Ryan has been married for 37 years to husband, Michael, and has a son and grandson.

In addition to her responsibilities in Colorado, Ryan is getting ready to compete for the national title of Ms. Senior America in the Ms. Senior America Pageant in October 2023 in Atlantic City.

"My goal is to make the State of Colorado proud," she said.

The Colorado pageant is sponsored by the Colorado Cameo Club*, a 501(c )3 nonprofit organization that performs at various venues throughout the Denver Metro Area. For more information about the pageant and how to become a contestant visit www.colosramerica.com.

*This is not an AARP event. Any information you provide the host organization will be governed by its privacy policy.