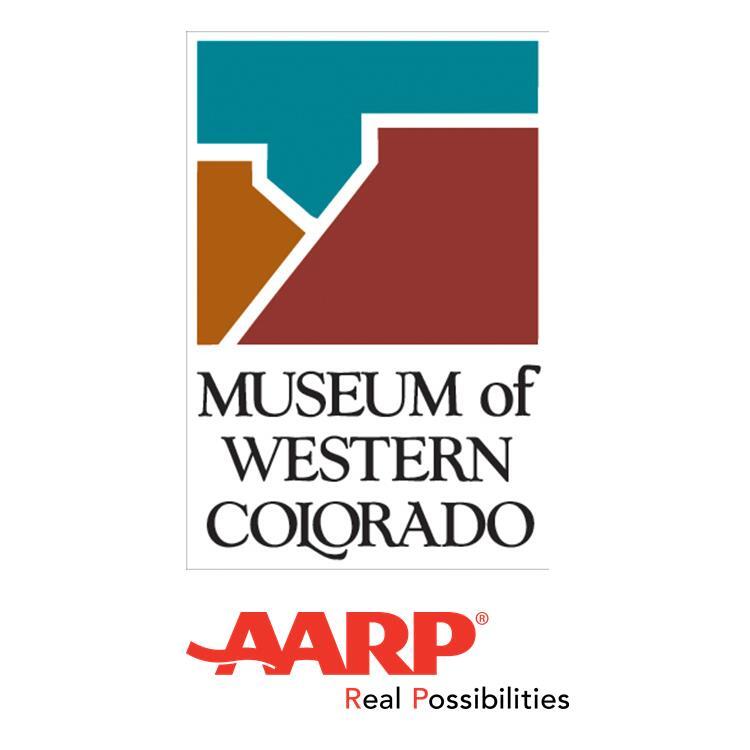 AARP Members will receive free entrance into Museum of the West , Dinosaur Journey and Cross Orchard Historic Site during select business hours with their AARP membership card*.

The Museum of the West* offers a thousand years of history that can be experienced. "Ride" in a stagecoach, "fly" a 1958 Cessna from Walker Field or gaze upon an ancient cup and ladle from the Anasazi. Study Ute and Fremont Rock Art, see the real firearms that outlaws used, sit in a one-room schoolhouse and visit the Pastime saloon to experience western Americana at its best.

*Costumed interpreters at the Museum's Cross Orchards Historic Site offer you the opportunity to step back in time. Stroll around the beautiful grounds and check out the historic buildings. The large barn/packing shed and bunkhouse are listed on the National Register of Historic Places. Who knows, maybe you will be lucky enough to even get a cookie baked from the bunkhouse woodstove!

Dinosaur Journey* tells the story of the history of life in western Colorado and surrounding areas with real fossils, cast skeletons and robotic reconstructions of dinosaurs. The hands-on, interactive museum includes paleontology displays, a working laboratory where dinosaur bones are prepared for display, a collections room where scientists study dinosaurs and other animals, a simulated earthquake ride, a dinosaur library reading area, a sandbox for making your own dinosaur tracks and a "quarry site" where kids can uncover actual Jurassic dinosaur bones.















Join us for AARP Free Day at Museum of Western Colorado

The Museum of the West

Sunday, September 13, 2015
12:00 p.m. - 4:00 p.m.

The Museum of the West
462 Ute Ave.
Grand Junction, CO 81501
Map It

Please present your AARP membership card for free admission into museum.*
Cross Orchards Historic Site

Sunday, September 13, 2015
12:00 p.m.- 4:00 p.m.

Cross Orchards Historic Site
3073 F. Road
Grand Junction, CO 81504
Map It

Please present your AARP membership card for free admission into museum.*
Dinosaur Journey Museum

Sunday, September 13, 2015
9:00 a.m.- 5:00 p.m.

Dinosaur Journey Museum
550 Jurassic Court
Fruita, CO 81521
Map It

Please present your AARP membership card for free admission into museum.*

* This is not an AARP event. Any information you provide to the host organization will be governed by its privacy policy.