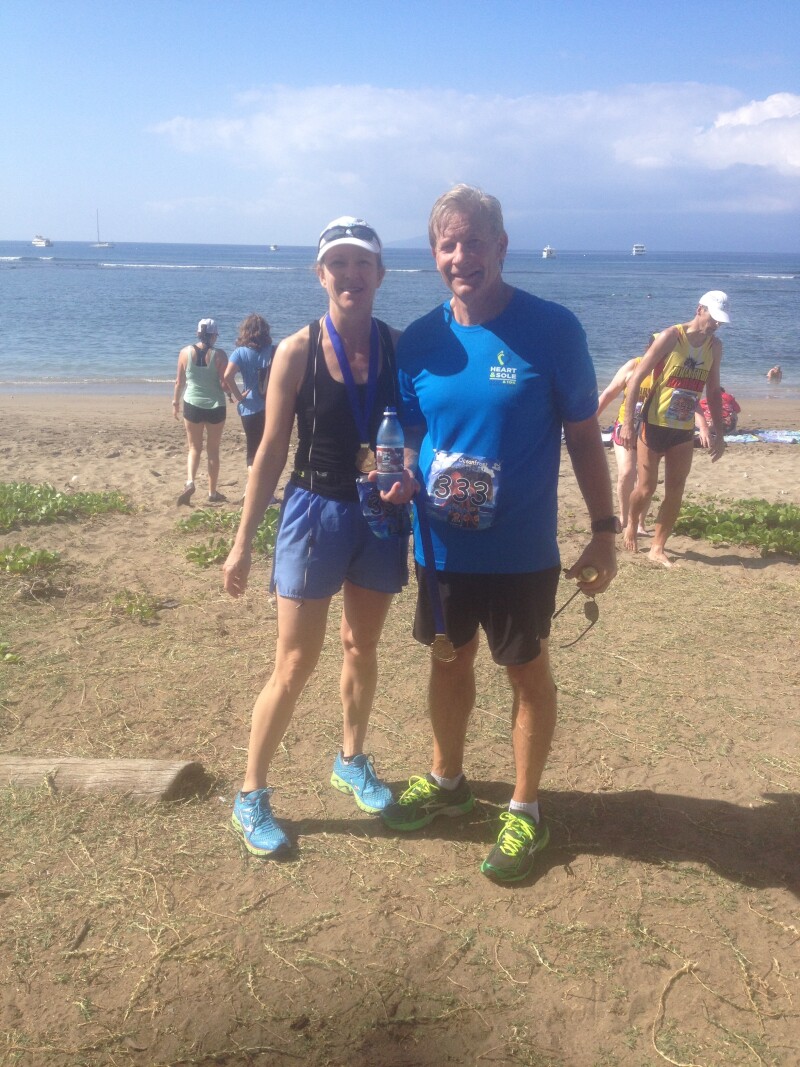 The adventure continues: Running a Marathon on every Continent. Aloha Maui.

Humm…let's see we can go whale watching, catch the sunrise on Haleakala, or lie on the beach and enjoy the incredible weather…hey, I know…let's run a marathon!!

Obviously to complete a marathon on every continent, North America must be included and why not our 50th state, (a perpetual state of paradise) Hawaii. Enter the Maui Ocean Front Marathon.

The race begins at O'…very …dark thirty in Wailea and finishes at Kamehameha Ike Park, near the giant Banyan Tree in Lahaina. They feature a 5K, 10K, 15K, half and full marathon, and promise that it will be a beautiful run, no matter the distance.

From the beginning, Carol and I have never felt more like family, from picking up our bibs at the race directors' condo, (Les Wright, nice guy) to receiving popsicles from high school kids manning the aid stations on the route. It's a small race, it feels like family, and it's well managed.

So…come on along, run the race with us. We're in a parking lot in Wailea, It's a very dark, chili early morning, January, 2014, bang… we're off. The road in front of us is difficult to see and one must stick to the shoulder, due to being on a highway. Carol is a good runner and quickly leaves me in the Hawaiian dust. Since we're coming from Colorado we are supercharged with oxygen now at sea level. Right now, I feel like a running rock star for the first 13.1 miles…I'm going to set a new personal best in time!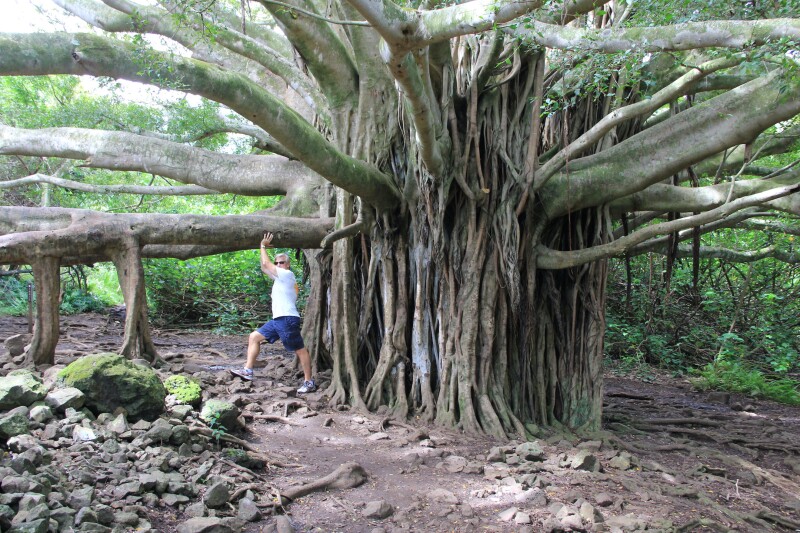 Whoa…who put this hill here??? Mile 13.1 begins the climb to Lahaina. If you've traveled this road you know its steep. But as you climb your view of the ocean increases. As far as one can see are hundreds of spouts, its whale season and everywhere you look you see the spray. This is the part of the run where we have to pay attention…as it would be easy, in my case, to run straight off a cliff due of my gawking.

All the along the route, are people wearing t-shirts that say things like, I've run a 1000, marathons, I've run a marathon in every state nine times. It's crazy, I'm feeling like a slacker. Guys 80+ years young passing me by, (probably saying under their breath…pick it up sonny!)

Over here on this cliff outcrop a young couple are getting married, yes, two runners pulled off the run to take time to get married. WHAT?? Yes, a little bit of everything with the Maui Ocean Front Marathon.

The hill up to Lahaina is a challenge and thank goodness there were popsicles, then a few miles later the sprinklers…yes, your being hosed down and it feels like heaven. At last, sweating like a person in a sauna (because it is) sugary goo all over my hands from the popsicles, tired, yet not quite broken, across the finish line, and receive the bling, (medal), it's nap time.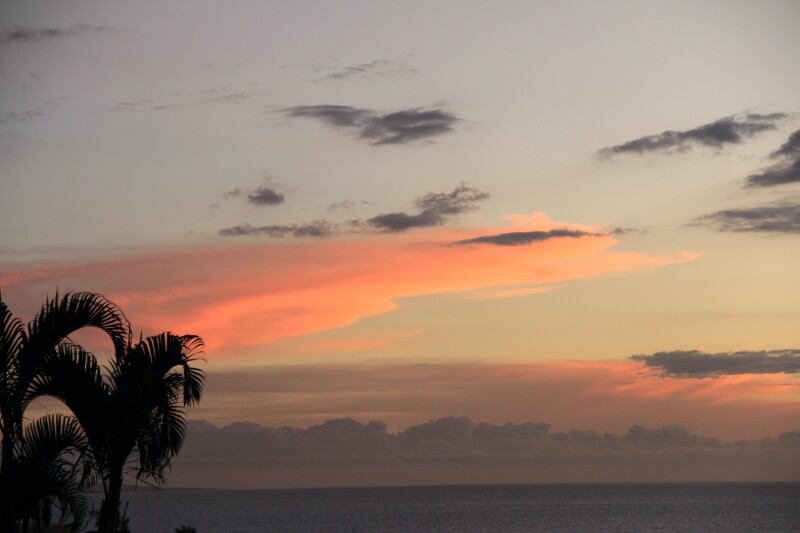 One of the most memorable lines I've heard about running a marathon, "I thought my brain was going to eat itself". A marathon is physically taxing, but it's the mind that finishes the race. I think a marathoner must have coined the phrase, "mind over matter".

Continue with me running marathons and traveling to, Sydney, Australia, South Africa, Old Bagan, Myanmar, Rio de Janeiro, Brazil, Berlin, Germany, and Antarctica. If you missed my run in Paris, you may check it out online.

A blog, By: Steve Sorensen, Colorado Native, award-winning-professional photographer, rabid traveler and crazy marathon runner. www.earthreflected.com IG: @EarthReflected