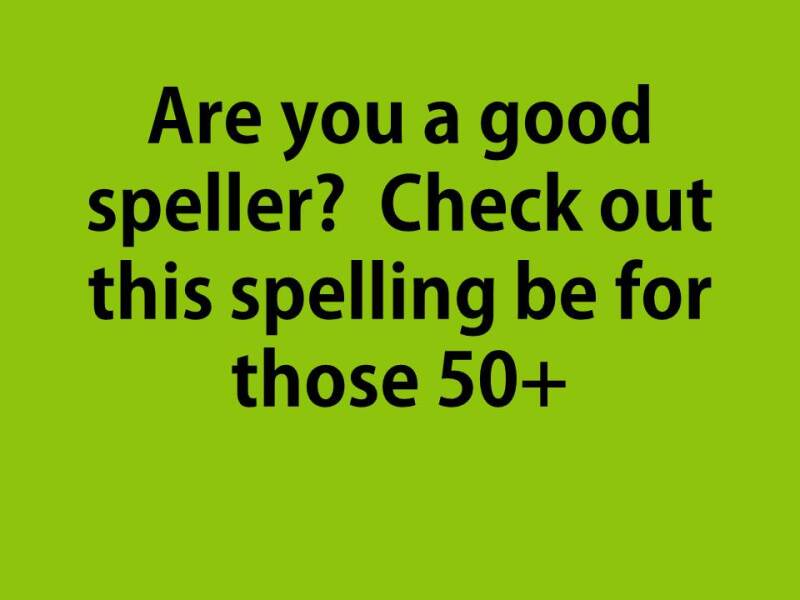 *AARP wanted to share information about the National Spelling Bee...
The National Senior Spelling Bee is open to anyone 50 years old or older. This orthographic contest will entertain and challenge you. You'll meet like-minded folks and compete with some of the best spellers in the nation. There are cash prizes for the winners, but the biggest remuneration is loads of fun.
The 2014 National Senior Spelling Bee will be held in Knoxville, Tennessee, on Saturday, July 12, 2014, 9:30 A.M. at the Knoxville Convention Center.
Study hard. If you need more information, please contact Scott Firebaugh.
*Please note this is not an AARP event