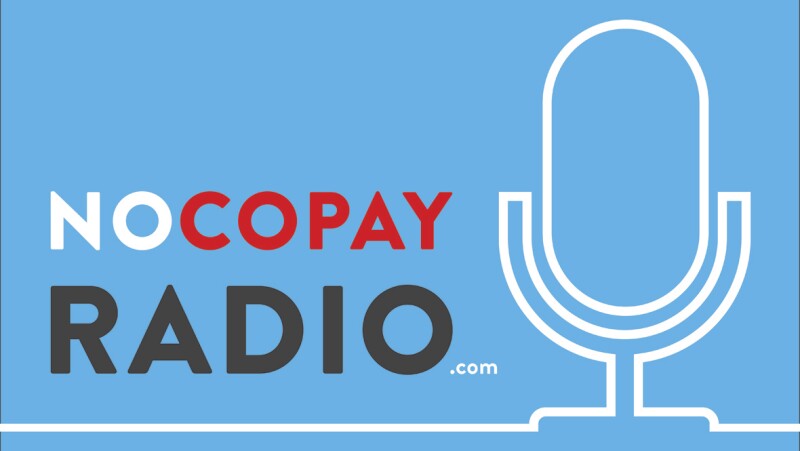 AJ Diamantopoulos, the accountable health communities manager for the Denver Regional Council of Governments, Area Agency on Aging discusses the team he leads that works with clinical and community providers to demonstrate the critical link between better health outcomes and increased access to community-based services on No Co-Pay Radio.
AJ answers the following questions:

· What is The Accountable Health Communities?

· What are the Social Determinants of Health?

· What are the Health-Related Social Needs?

· What is Colorado doing to address the social determinants of health?

· What else needs to happen?

Learn more about AJ's program at www.drcog.org/area-agency-aging.

Denver Regional Council of Governments is the region's federally designated metropolitan planning organization awarding millions of dollars annually for transportation projects. It is also the Area Agency on Aging for the metropolitan region.
Doug Rex, the executive director. He explains:

· DRCOG is not a doctor.

· What makes DRCOG special.

· Some of the projects that DRCOG is working on in 2020.

· What is new at the Area Agency on Aging.

· What DRCOG is doing to prepare for the growing aging population.

For more information about DRCOG go to www.drcog.org.



Thanks for listening to No Copay Radio! Check out our past No Copay Radio broadcasts on www.nocopayradio.com. We also have a Facebook page at No Copay Radio. Don't forget to email us at nocopayradio@gmail.com for any questions, comments or recommendations for future topics.



As always, thank you to our partner, Denver Regional Council of Governments Area Agency on Aging and AARP. You can reach the Area Agency on Aging at (303) 480-6700 or at www.drcog.networkofcare.org. You can learn more about the AARP at www.aarp.org.