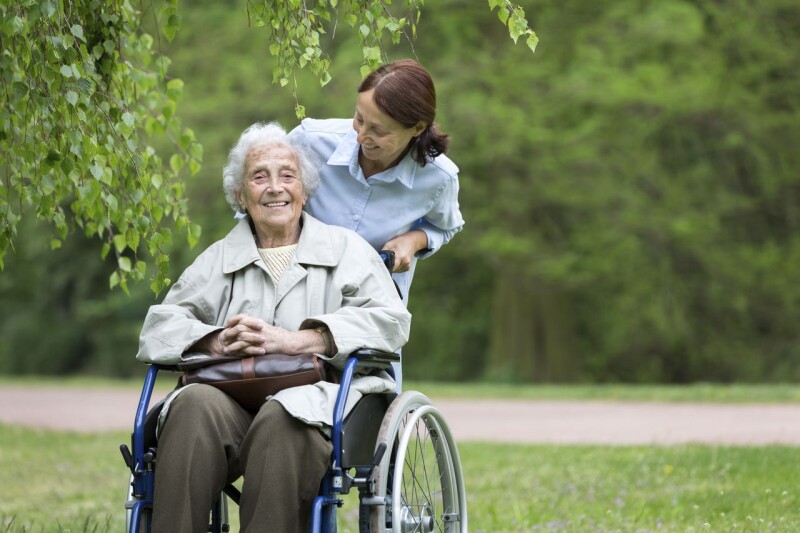 Seasons Hospice and Palliative Care is seeking volunteers to join our team. Volunteer training is provided, as well as ongoing support and education opportunities to be sure you feel ready and equipped to help our patients. Hours are flexible, depending on your schedule. Join a growing network of volunteers providing this critical support and find out what they have learned . . . it's indescribably rewarding and life transforming! Contact Linda Freund at lfreund@seasons.org or 720-504-1309 for more information.



Care Companion

Care. A simple but powerful word. If you have the capacity to care about others, to show compassion, to listen to stories, then you have what it takes to become a hospice volunteer. No medical or personal care involved - just simple caring from the heart. Companionship visits are simple, caring interactions but mean the world to our patients.



Facilitate Legacy Projects

Compassionate, creative, and artistic volunteers will facilitate legacy projects, creating tangible items and memories to validate a life and maintain a comforting connection with loved ones after they are gone. A popular legacy project is to capture the voice of a loved one in a recordable story book. Many legacy projects are passed down to children and grandchildren preserving memories for generations. These projects extend beyond the borders of traditional healthcare, by treating the whole person and their loved ones in ways that touch the human spirit. We welcome your creative insight and initiative.



Music Companion

We are looking for music enthusiasts who play an instrument, sing, or who are willing to be a supportive presence and just press play on a boom box. We hope this opportunity will spark an interest in the hearts of musicians who are looking for a meaningful volunteer experience.



Loyal Friends Pet Companions

Loyal Friends Pet Team Volunteers share the "unconditional love" of their dog with others. Pets and their handlers must be certified by Pet Partners or Therapy Dogs International and are required to be up-to-date on vaccinations. Volunteers complete full orientation and training and pets have a behavioral assessment by the Volunteer Department. Then they go out and make visits to patients at home or nursing facilities. For more information about the pet certification process, check out www.petpartners.org or www.tdi-dog.org.



Massage Therapy Volunteer

Our team is seeking licensed Massage Therapists interested in enhancing the quality of life for people with a terminal diagnosis. Massage therapy is a potent form of palliative care that can help to limit a patient's needs for pharmaceutical intervention. Massage also helps hold the space for meaningful companionship.



Office/ Administrative

Support your hospice program by completing administrative tasks in the office such as filing, answering phones, assisting with mailings, preparing supplies for delivery to patients, making weekly check in calls to home patients, or assembling booklets and home charts. Some tasks can be completed at home. You do not need to work directly with patients to provide them with a tremendous amount of support!



Reiki

We are looking for trained Reiki therapists who are patient and compassionate individuals. These volunteers join other Reiki practitioners on our volunteer team who provide spiritual and physical healing to our patients. This is an opportunity to provide comfort and peace to our patients and experience a strong connection with them.



Spanish-speaking Volunteer

We are seeking compassionate bilingual volunteers who are fluent in Spanish and are looking to give back to their community. As a bilingual Spanish-speaking volunteer you will be a care companion, providing comfort, supportive presence, and/or functional assistance to hospice patients and their family members who prefer to converse in their native language.



Spiritual Presence

Spiritual Presence Volunteers connect with patients and family members who have requested additional spiritual support, visiting in homes or facilities. You will coordinate with our chaplains to provide a ministry of spiritual companionship by building relationships, supporting spiritual practices that are meaningful for the patient and loved ones (i.e. providing spiritual readings or prayer), being present and offering compassionate listening. You can offer a safe space, an open heart, affirmation and hope to a terminally ill patient and bear witness to their spiritual journey.



Veteran-to-Veteran

Veterans who are looking to continue their service to their brothers and sisters in arms are needed. As a Veteran to Veteran Volunteer you have the unique ability to support other members of the armed forces who are facing terminal illness and end of life. We also welcome family members and friends of those in the service who have a heart for Veterans and Veteran issues. Veteran to Veteran volunteers connect with our Veteran patients for individual pinning ceremonies, for Veteran ceremonies in the community, and to visit with our Veteran patients one-on one.



Vigil

We are looking for dedicated and compassionate Vigil Volunteers to be with patients and families during the dying process. A Vigil Volunteer is a supportive presence, compassionate listener, and bringer of rituals, still and quiet. They are an invited guest into a most sacred and personal transition. Volunteers are understanding that this transition is physical and spiritual and that each transition is unique. Vigil Volunteers go to patients when the time of death is near. Their primary concern is the comfort of the patient.