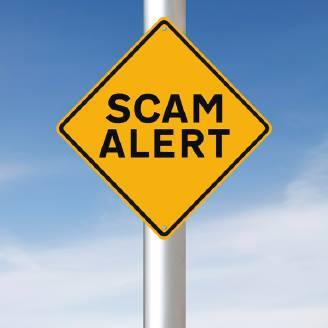 People of all ages now use text messages to communicate, often even more so than talking on the phone or via email. Scammers have noted this trend and now use text messaging to contact potential victims. As the use of smart phones and text messaging grows, it is critical that cell phone users are extra vigilant about potential scams that could come to their phone via text. The following are a few tips for avoiding potential text message scams:

Do not respond to texts from unknown entities. Different companies/organizations use texts to contact clients/consumers, but if the phone number or organization is unknown to you, play it safe by not responding and deleting it.
Never click on a link from an unknown sender. Only click on links from trusted senders.
Ignore requests for personal, financial or account login information.
Avoid providing or listing your phone number (opt out) from companies that want to send you text solicitations.
Block text messages from unknown senders, report them as SPAM to your phone provider, if you are able.
Review the monthly statement from your service provider to ensure you are not incurring any unexpected charges.
Common text message scams claim to be from banks, shipping companies, government agencies, online security companies and retail stores. Avoid responding to any unfamiliar contacts.
Report phishing or SPAM texts to your phone provider, forward it to 7726 (SPAM), the FTC www.reportfraud.ftc.gov or the FBI at www.ic3.gov.
Recognize, Refuse, Report!
Call us Monday–Friday, 9 a.m.–4 p.m. 800-222-4444 Option 2