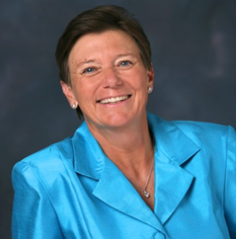 Greetings one and all…

Over the past year, I have presented numerous programs related to the end-of-life experience. I invited my audiences to consider how they want their story to end. We discussed the various medical options at the end of life—the pros and the cons. And we recognized the need for and the blessings of advance care planning.

Recently, I learned of a gentleman who is embracing the end of his life in a truly grace-FULL way. Although I have never met this man, his story profoundly touched my heart and will influence how I choose to engage the end of my life. The gentleman is in his late 80's and a beloved member of his personal and professional community. Sadly, he recently received a terminal diagnosis. Based upon the diagnosis and prognosis, he opted for palliative care—choosing to enjoy the remainder of his life at home with family and friends.

As his disease progresses, the gentleman will require additional care. Consequently, he arranged for in-home professional caregivers to augment the care provided by his family. He wants to ensure that his family can BE with him—sharing the simple, yet sacred, moments at the end of his life. Knowing that the logistics of care are well-managed, the gentleman and his family can focus on each other. A blessing indeed.

The gentleman's story to this point highlights the importance of courageously confronting the reality of our mortality. By so doing, he had the opportunity to discern his preferred plan of care predicated on his values, beliefs, and preferences. Having heard so many sad endings over the past 15 years, I marveled at this man's courage, wisdom, and foresight. Listening to the rest of the story, I was touched by this man's grace-FULL spirit.

Over the course of 80+ years, the gentleman generated an extensive network of friends and colleagues. To this expansive community, he sent an email explaining his diagnosis and his subsequent decision to refuse treatments. He then invited this community share his journey. He welcomed emails, texts, phone calls, and visitations—highlighting the fact that sooner is better. Knowing that the disease process will soon diminish his physical and cognitive abilities, he encouraged everyone to reach out while he could still enjoy the encounter. He graciously opened his mind, his heart, and his arms to those willing to be present at the end of his life. What an amazing gift for all concerned.

Today as I write this reflection, tears are flowing just as when I first learned of this gentleman. After several weeks of reflection, I realize why I am so deeply touched by this story. With a terminal diagnosis, the gentleman knows every moment is precious. And yet, he willingly and graciously offers to share what time he has left with his community—the people he has known, loved, and interacted with over the course of a lifetime. He intends to share his life with others until the very end. What an amazingly generous man. I am so thankful to have heard a bit of his story—a story that informs how I choose to live my life and how I may grace-FULLY end my journey. Sharing all that I have and all that I am until the very last moment, that is an ending I truly hope to experience.

As always, I look forward to the ongoing conversation. Until my next posting, take good care and remember to enjoy the moment. Blessings to you and yours ….Jane W. Barton

Do you have a question for Jane? Please email us at coaarp@aarp.org and we will be in touch soon!



Jane W. Barton, MTS, MASM, CSA is a passionate speaker, writer, and listener. Jane is the founder of Cardinal, LLC, a consulting firm that provides educational programs to assist people in confronting the daunting challenges posed by aging, serious illness and disability. Jane is well-versed in the areas of grief and bereavement, caregiving, hospice and palliative care, change and transition, and spirituality and health. She presents innovative, transformational programs to community members, healthcare providers, pastoral caregivers, clergy, funeral service providers, and national audiences to improve the experience of people and families challenged by serious, advanced, or terminal illnesses. Previously, Jane served as Director of Education for a hospice and palliative care educational institution. She has also served as a hospice chaplain and bereavement facilitator in hospice and palliative care. Jane is a certified Spiritual Director as well as a Certified Senior Advisor. In a former life, she worked as a financial services representative and an exploration petroleum geologist and manager.