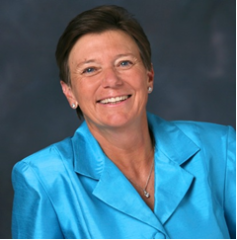 Greetings one and all…

I don't know about you, but I have yet to experience "the lazy days of summer" this year! The calendar reflects the fact that August arrived today. How did that happen? In a meager attempt to change the pace of life, I am choosing to sit down this afternoon and record a few thoughts that are percolating in my mind, heart, and soul. Earlier this week, I started listening to the book A Man Called Ove by Fredrik Backman. Being a recent convert to audible books, I take great delight in listening to books during my daily walk in the neighborhood. Today, the story of Ove dovetailed nicely with two new programs I am creating for the fall season of conferences and presentations.

If you are familiar with the book, you know that Ove is a rather grumpy man who is struggling to deal with the recent death of his wife. Backman shares the captivating story of Ove utilizing an artful mix of humor, sarcasm, tenderness, and poignancy. A fabulous read (or listen)! Scattered throughout the book are moments when Ove contemplates reuniting with his wife in Heaven. Granted, I have only listened to 50% of the book, but to this point, Ove has no doubt that he will reunite with his wife. He has not even considered the possibility of eternity without his beloved wife. Listening today, Ove pondered the specifics of Heaven. What will it look like? What services are available? What are the demographics in Heaven? What do people do in Heaven? Interesting questions, eh? Have you ever wondered about what happens after this life? What do you expect?

I have been pondering these questions and many more this summer. Next week, I am presenting a program on the afterlife. Although we live in a death-averse society, most of us are curious about what happens after we die. What's next? Religious traditions offer insights as to what life after death affords believers of a particular faith. Some depictions of the afterlife are quite favorable and thus inviting whereas others are somewhat concerning and fear provoking. Not surprisingly, human beings have been fascinated by accounts of near-death experiences—stories that give us a glimpse of what the afterlife might entail. Thus, I plan to briefly review the historical documentation of near-death experiences. We'll also do a brief review of the medical and philosophical perspectives of the afterlife in contrast to the experiential and religious perspectives. It's doubtful we'll discover a universally satisfying answer to the question "What's Next?" But, I am eager to hear what everyone expects!

Later this fall at a national conference, I will share the story of companioning my brother "to the end of the road." In March of 2016, family and life-long friends gathered to be with my brother. We gathered to support each other. Over the course of our vigil, we discussed life, death, and what's next. Everyone expressed unique expectations of what's next—expectations rooted in religious traditions, personal beliefs, and previous experiences of death. Quite honestly, our expectations reflected our heartfelt hopes as well.

I hoped, believed, and sensed our mom was ever-present as my brother completed his journey. In that moment, I didn't rely on my extensive theological training acquired in seminary to confront my brother's death. Rather, I leaned into what I KNEW to be true with every fiber of my being. I KNEW in that moment of transition our mom received my brother with opens arms and an open heart—just like she had done 62 years before when my brother arrived in this world. THAT is my vision of Heaven. What's yours? What do you expect in the afterlife? More importantly, how do your expectations of the afterlife inform how you choose to live today?

Thanks so much for stopping by today. I invite you to share your perspective on the caregiving journey. Make suggestions. Pose questions. Provide resources. Share your story. Coming together and sharing, we will improve the process for one and all. I look forward to continuing the conversation next month. Til then, enjoy the moment and blessings to you and yours...Jane W. Barton

Do you have a question for Jane? Please email us at coaarp@aarp.org and we will be in touch soon!



Jane W. Barton, MTS, MASM, CSA is a passionate speaker, writer, and listener. Jane is the founder of Cardinal, LLC, a consulting firm that provides educational programs to assist people in confronting the daunting challenges posed by aging, serious illness and disability. Jane is well-versed in the areas of grief and bereavement, caregiving, hospice and palliative care, change and transition, and spirituality and health. She presents innovative, transformational programs to community members, healthcare providers, pastoral caregivers, clergy, funeral service providers, and national audiences to improve the experience of people and families challenged by serious, advanced, or terminal illnesses. Previously, Jane served as Director of Education for a hospice and palliative care educational institution. She has also served as a hospice chaplain and bereavement facilitator in hospice and palliative care. Jane is a certified Spiritual Director as well as a Certified Senior Advisor. In a former life, she worked as a financial services representative and an exploration petroleum geologist and manager.