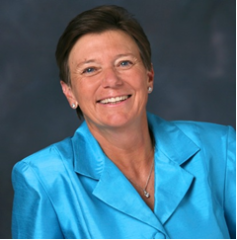 Greetings one and all…

I hope you are enjoying a glorious Spring day. It's hard to believe that April has arrived. With the advent of April, I am reminded to consider the "What Ifs" of life related to my health and well being. As you may know, National Healthcare Decisions Week is April 16-22 this year—an opportunity to reflect on the medical interventions we would accept and those we would decline when confronted with a health crisis. I realize this can be a somewhat daunting exercise—imagining what might happen along with our subsequent wishes for healthcare. Without knowing the specifics of the "What If?" scenario, how can we plan? Consequently, many people procrastinate using the lack of clairvoyance as an excuse. However, our reluctance to seriously consider the "What Ifs" of life can result in unwanted medical care as well as financial and emotional stress for those responsible for our care.

Based on personal observations as well as recent research, there is a disconnect between our wants and our reality related to medical care. In a survey conducted by the California HealthCare Foundation in 2012, the following results were reported based on the responses of those surveyed:



60% do NOT want to be a burden on family; BUT only 44% have discussed their medical preferences with family

70% want to die at home; BUT 70% die elsewhere (typically in an acute care setting)

80% want to discuss medical options with healthcare providers; BUT only 7% have discussed end-of-life options with their doctors

82% believe documenting their medical preferences is important; BUT only 23% have completed advance directives.
The California survey highlights how and why the figurative medical train wreck occurs far too frequently. Every day, individuals experience medical care unimagined, unwanted, and sometimes unwarranted—leaving patients and their loved ones wondering, "How did this happen? How did we get here?" In order to avoid this morally, emotionally, and financially devastating situation, there are several things we can do. First, confront our fears and proactively plan for our ultimate demise. Second, acquire the needed information to make knowledgeable decisions. Third, realize there are turning points in the medical journey after which the cascade of events is VERY difficult to avert. The decisions made regarding intubation, artificial nutrition and hydration, and cardiopulmonary resuscitation can have far-reaching implications. Therefore, exhaustively discuss the various options with healthcare providers before deciding on a plan of care.

If you need some motivation or guidance to kick-start the process, I have some fabulous resources for your consideration:

To increase the odds that your medical wishes will equal your medical reality, I hope you take this opportunity to consider the "What Ifs" of life and to determine your preferences. Once done, talk with your family and friends. Then, document your wishes. This is THE greatest gift you can offer to those persons responsible for your care. And ultimately, it is the quintessential act of self care. So, be good to yourself and your family, consider the "What Ifs" of life before something happens. You'll be glad you did.

Thanks so much for stopping by today. I invite you to share your perspective on the caregiving journey. Make suggestions. Pose questions. Provide resources. Share your story. Coming together and sharing, we will improve the process for one and all. I look forward to continuing the conversation next month. Til then, enjoy the moment and blessings to you and yours...Jane W. Barton

Do you have a question for Jane? Please email us at coaarp@aarp.org and we will be in touch soon!





Jane W. Barton, MTS, MASM, CSA is a passionate speaker, writer, and listener. Jane is the founder of Cardinal, LLC, a consulting firm that provides educational programs to assist people in confronting the daunting challenges posed by aging, serious illness and disability. Jane is well-versed in the areas of grief and bereavement, caregiving, hospice and palliative care, change and transition, and spirituality and health. She presents innovative, transformational programs to community members, healthcare providers, pastoral caregivers, clergy, funeral service providers, and national audiences to improve the experience of people and families challenged by serious, advanced, or terminal illnesses. Previously, Jane served as Director of Education for a hospice and palliative care educational institution. She has also served as a hospice chaplain and bereavement facilitator in hospice and palliative care. Jane is a certified Spiritual Director as well as a Certified Senior Advisor. In a former life, she worked as a financial services representative and an exploration petroleum geologist and manager.