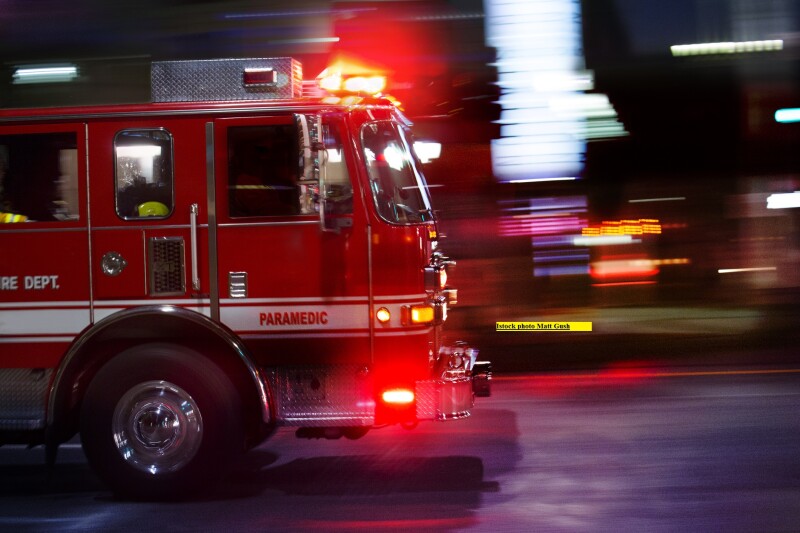 The American Red Cross is seeking people to volunteer their time and help save lives at the Sound the Alarm home fire safety and smoke alarm installation events beginning September 23 through October 14. Most events are Saturday morning from 8:30-12:30, there are 19 different events across Colorado. Sound the Alarm in Colorado is part of the nationwide Red Cross effort to help reduce the number of deaths and injuries from home fires. By volunteering with the Red Cross, you can truly make a difference in someone's life. Please join us and help Sound the Alarm by volunteering
If you are interested in volunteering to educate people about home fire safety and install free smoke alarms, visit www.Soundthealarm.org. The Red Cross responds to nearly 64,000 disasters a year, the majority of which are home fires. Working smoke alarms in a home cut the risk of death by half, and having an escape plan further improves the odds of survival. The Red Cross wants to end these tragedies and save lives, the reason why the organization launched the Home Fire Campaign in 2014.
Across the country, the Campaign is making a difference. The Red Cross and our partners across the country have saved at least 268 lives, installed more than 886,800 free smoke alarms, and made more than 368,000 households safer through preparedness planning. Here in the Colorado & Wyoming Region, Red Cross has installed more than 11,500 smoke alarms since the program began in 2014. During the 2017 Sound the Alarm event, our goal is to install at least 2,700 alarms between September 23 and October 14.
To learn more about the opportunities in your area visit www.soundthealarm.org today. Please help us Sound the Alarm by volunteering to install smoke alarms, making a financial contribution, or taking steps to protect your own family from home fires.
Local sites seeking volunteers, please register online:
Denver Metro Area
Saturday, September 23, 2017 – Englewood (80110)
Saturday, September 30, 2017 - Thornton/Federal Heights (80260)
Saturday, September 30, 2017 – Aurora (80012)
Saturday, October 7, 2017 – Arvada (80004)
Saturday, October 14, 2017 – Thornton (80229) *Culminating Sound the Alarm Event & Rally
Ft. Collins/Northern Colorado
Saturday, October 14, 2017 – Greeley (80631)
Saturday, October 14, 2017 – Fort Collins (80521
Colorado Springs/Leadville
Saturday, September 23, 2017 - Colorado Springs, Brookside (80905)
Saturday, September 23, 2017 – Leadville (80461)
Saturday, September 23, 2017 – Tri-Lakes (80132)
Saturday, September 30, 2017 - Colorado Springs, Old Colorado City (80904)
Saturday, October 7, 2017 – Colorado Springs (80905)
Saturday, October 14, 2017 – Colorado Springs, Old Colorado City (80916)
Pueblo/Cañon City
Saturday, September 23, 2017 – Cañon City (81212)
Saturday, October 7, 2017 – Pueblo (81003)
Friday October 13, 2017 – Pueblo (81004)
Grand Junction
Saturday, September 30, 2017 - Grand Junction (81501)
Durango
Saturday, October 14, 2017 – Durango (81301)
---------------------------------------------
Senior Specific Risk for home fires:
• When compared to the average American, adults over the age of 65 are more than twice as likely to die in home fires. The risk is over three times greater for adults over 85.
• This imbalance will likely continue to grow as much of the baby boomer generation reaches retirement age.
• In the last year, the Red Cross provided support to more than 12,000 people over the age of 65.
NFPA's Characteristics of Home Fire Victims (2014)
Find out how to prepare for home fires and other disasters by visiting www.redcross.org/prepare