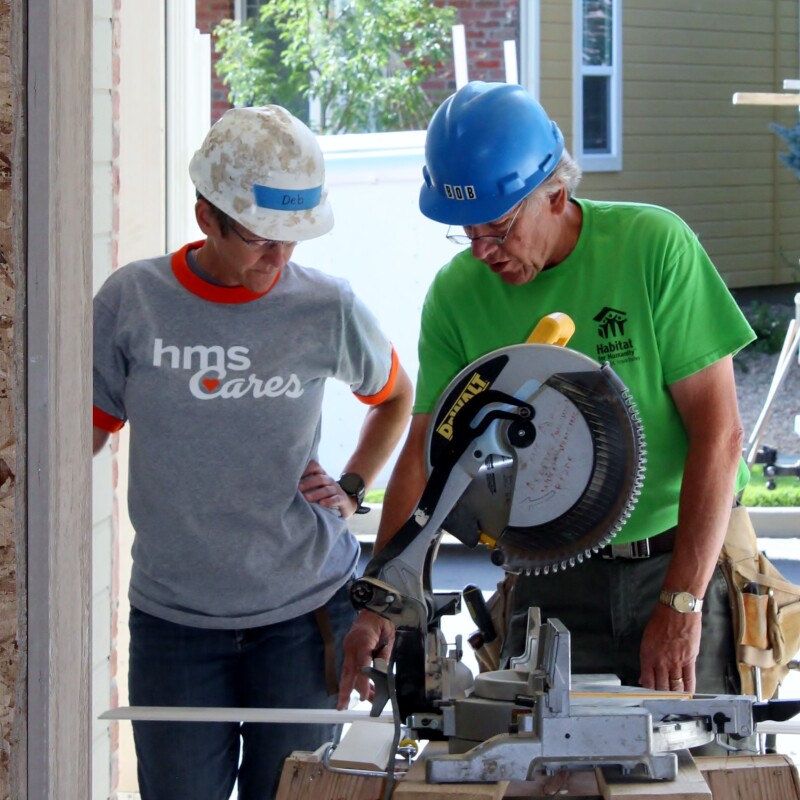 AARP CO would like to inform you of volunteer opportunities with St. Vrain Habitat for Humanity. Join Habitat for Humanity as they build homes, community and hope. They have served families living and working in the St. Vrain Valley and Estes Park for 30 years; building over 100 new homes and completing more than 35 critical repairs. In the next decade, they want to double thier impact, completing another 100 new homes and 50 repairs. Join St. Vrain Habitat as they help hard-working, low income households build strength, stability and self-reliance through shelter.

Volunteers are involved in all aspects of new home construction and critical home repair. All tools, materials and safety gear are provided, along with coaching from the St. Vrain Habitat construction staff. Tasks vary based on the stage of construction, including but not limited to: Framing, siding, insulation, drywall, painting and finish work. No experience is necessary but always welcome!

St. Vrain Habitat has active sites in Dacono, Longmont, Lyons and Estes Park. They build Wednesday through Saturday from 9 am to 4:30 pm most weeks.

Register online for an upcoming build day,

Thanks in advance for volunteering with St. Vrain Habitat for Humanity—they look forward to meeting you and making a difference together in the community!