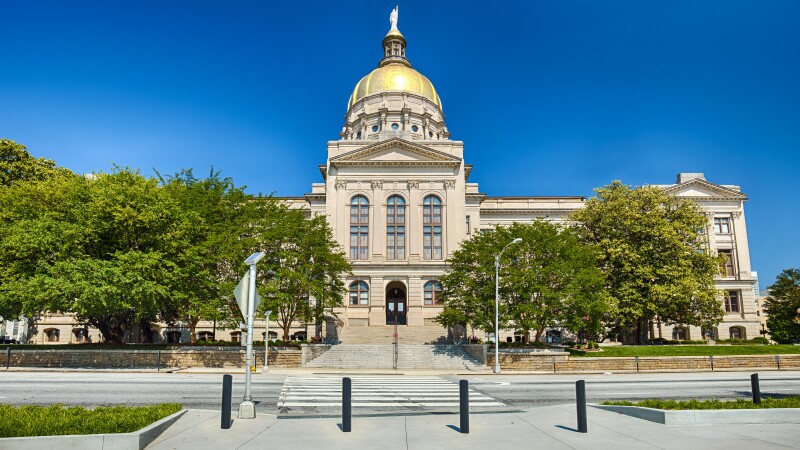 Georgia's 2021 Legislative Priorities

AARP Georgia's 2021 Legislative Priorities: On Monday, March 1, the House Regulated Industries committee heard HB 369. This bill allows Advance Practice Registered Nurses (APRNs) and Physician Assistants (PAs) to exercise prescriptive authority in emergency situations. The bill can:

Alleviate burdens on family caregivers
Reduce emergency room visits when prescriptions are necessary
Allow APRNs and PAs to help fill a void in rural and underserved parts of the state

During the committee meeting, the provision in HB 430 that authorizes APRNs to sign healthcare forms such as disability placards was added to HB 369. The provision was updated to authorize PAs to provide this patient service. HB 369 passed the committee unanimously by committee substitute.
House Regulated Industries will meet again Tuesday, March 2 to continue discussions on HB 430. The provisions allowing APRNs to prescribe home health services are part of this critical legislation. HB 430 is necessary to remove barriers on APRNs in Georgia, thereby improving access to adequate health care and reducing health care cost.

Chairman Alan Powell (R-Hartwell) is the sponsor of both bills and during committee discussion, he noted that AARP Georgia supports these measures. Thank you to the AARP members and volunteers who sent emails to the committee members!

HB 356 sponsored by Rep. Kim Schofield (D-Atlanta) seeks to eliminate age discrimination in the employment section of the Georgia code, which currently caps at 70 years. This code change would align Georgia law with the federal law on age discrimination and be a great first step towards recognizing the benefit of older adults in the workforce. The bill is waiting for a hearing in House Industry & Labor.

Rural broadband expansion is also a priority. AARP Georgia supports SB 65 by Sen. Steve Gooch (R-Dahlonega) which seeks to incentivize broadband providers to service underserved areas through creating awards from the high-speed broadband deployment portion of the Universal Access Fund by the Public Service Commission (PSC). The bill is waiting for a hearing in Senate Regulated Industries Committee.

HB 605 is a long-term care camera measure. A recent Georgia Supreme Court case has sparked interest in electronic monitoring in long-term care facilities. In December 2020, the Georgia Supreme Court ruled that hidden camera footage capturing a nursing home resident's final hour was recorded legally and could be used in a criminal case against his caregivers. The video footage was recorded legally under the surveillance exception to the criminal eavesdropping statute. Rep. Sharon Cooper (R–Marietta) authored HB 605 in an effort to codify when and how cameras may monitor residents in their rooms while also respecting the privacy of the resident and the resident's roommate. Mike Prieto, guest panelist for AARP Georgia virtual lobby day, testified at the Human Relations & Aging Committee meeting on Monday, March 1. Mike testified that this bill is a good first step to expanding the Georgia Supreme Court ruling on cameras but also made suggestions for improvements as the bill moves forward. AARP Georgia will continue to discuss potential improvements to the bill with advocates and the long-term care industry. HB 605 passed the committee late Monday night.

Bills on the Horizon:

Caregiving:

HB 290 authored by Rep. Ed Setzler (R-Acworth) presented the latest version of his designated caregiver bill called the "Patient Representation and Visitation Act." The legislation was originally brought to address concerns by individuals who have been unable to visit their loved ones during the pandemic in nursing homes and hospitals. In his latest version of the legislation, an essential caregiver is given access to individuals in long-term care facilities for no less than two hours each day subject to a declared state of emergency by the governor. Several committee members raised questions and concerns about the measure, but the bill ultimately passed the committee.

Health Care:

Georgia allows certified medication aides to administer medications in Assisted Living Communities. SB 215 sponsored by Sen. Larry Walker (R-Perry) would authorize nursing homes to hire certified medication aides for the same purpose. This bill may help alleviate staffing shortages in nursing homes. The bill has bipartisan support and passed the Senate unanimously.

HR 236 authored by Rep. Jodi Lott (R-Evans), creates the House Study Committee on the Safe Staffing of Nurses in Georgia. The study committee shall examine best practices for the safe staffing of nurses in a practice environment and to provide recommendations for the implementation of a standard of safe staffing for nurses in Georgia. This resolution was referred to the House Human Relations and Aging Committee.

Elections:

On Monday March 1, there was vigorous debate over HB 531 sponsored by Rep. Barry Fleming (R-Harlem). HB 531 is the House omnibus election legislation. It is a wide-ranging 48-page election measure that includes absentee by mail ID requirements (an ID number or photo requirement), reduces drop box availability, sets earlier deadlines for requesting absentee ballots and disqualifies ballots cast in the wrong precincts. The measure passed the House by a 97-72 vote.

That same afternoon, the Senate Ethics Committee passed its omnibus election measure SB 241 sponsored by Sen. Mike Dugan (R-Carrollton). This bill also includes a laundry list of election changes, including eliminating no-excuse absentee ballots but includes a list of allowed exceptions for absentee by mail. The list includes but is not limited to people 65 and older, people with a disability and their caregivers and people who will be away from their precinct on Election Day. This bill moves to the Senate for a vote.

After crossover, these bills will need to pass committee scrutiny again and may have amendments. Before Sine Die, it is likely both bills will be referred to a conference committee to flesh out the differences in the proposals.