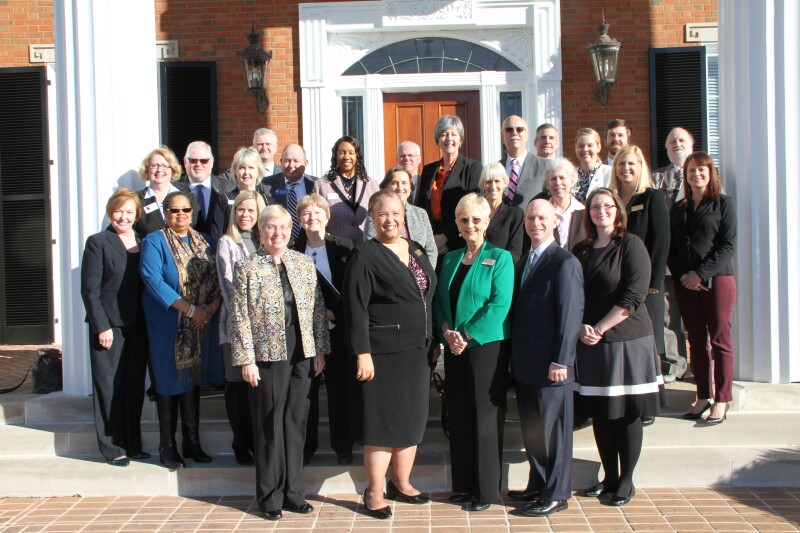 Governor Nathan Deal recently announced the creation of Georgia's Older Adults Cabinet, a committee working to enhance the state's capacity to serve older adults. The Older Adults Cabinet seeks to identify ways for Georgia to improve the well-being of its older residents by bringing together state agency heads whose work supports older Georgians, as well as stakeholders in the business, philanthropic, and education communities.

Representing over 1.2 million members in the state, AARP Georgia State Director Debra Tyler-Horton has been appointed a member of Georgia's Older Adults Cabinet. AARP Georgia helps Georgians aged 50 and above live their best lives through targeted community initiatives such as caregiving advocacy and education, AARP's Fraud Watch Network, financial security, and Age-Friendly/Livable Communities.

Governor Deals states that, "Georgia has one of the fastest-growing populations of older adults in the country — a statistic we expect to continue to rise as baby boomers reach the age of retirement." According to Deal's Office, the members of this cabinet will be instrumental in examining issues that affect elderly Georgians and ensuring the state has the infrastructure to meet their needs and the needs of their caregivers. Tyler-Horton's appointment and others will bring together leaders from across the state to effectively address the issues affecting older individuals and families in Georgia.

Co-chaired by First Lady Sandra Deal and Department of Human Services (DHS) Commissioner Robyn A. Crittenden, the Older Adults Cabinet will focus on issues that affect older Georgians, including health care, nutrition, transportation, housing and abuse, neglect and exploitation.

The cabinet will hold six meetings per year, three meetings for Executive Committee members and three meetings of the full cabinet.

Photo: AARP Georgia State Director Debra Tyler-Horton is pictured second to the left on the second row.