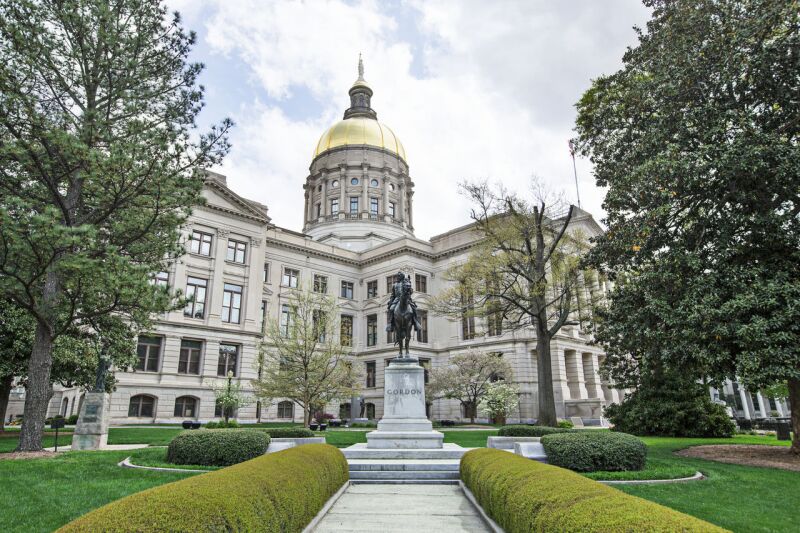 The 2019 Georgia Legislative Session ended on April 2nd with several accomplishments of interest for Georgia's 50+ and others around the state. Below are just a few.

Broadband Expansion: Electric membership corporations and their affiliates are now authorized to provide high-speed internet, or broadband as it is commonly referred. AARP Georgia supports broadband expansion because broadband delivers new technologies that are improving the quality of life for people of all ages and can help older Georgians live independently in their homes and communities. Broadband also combats social isolation and improves well-being by supporting services such as distance learning and telehealth.

Advancements in Telehealth: Two bills passed will improve the telehealth landscape. The first prohibits insurance companies from denying a service solely because the service was provided via telehealth. The bill also requires insurance to reimburse providers on the same basis and at least at the rate that the insurer is responsible for coverage for the provision of the same service through in-person consultation or contact. In addition, the bill prohibits caps on insurance reimbursement for telehealth services. The second bill will provide for telemedicine licenses for physicians licensed in other states to practice in Georgia.

Senior Living: A House Study Committee on Innovative Financial Options for Senior Living was created to examine affordable housing solutions for seniors in Georgia.

Adult Guardianship: Updates were made to provisions of the Uniform Adult Guardianship and Protective Proceedings Jurisdiction Act (UAGPPJA), passed in 2016. Ultimately, UAGPPJA helps to facilitate enforcement of guardianship and protective orders by authorizing a guardian or conservator to register existing orders in other states and allow for reciprocity in recognizing these orders.

Interstate Medical Licensure Compact: Georgia has adopted the Interstate Medical Licensure Compact Act, which allows licensure for qualified physicians who wish to practice in multiple states. This legislation can increase access to health care for patients in underserved or rural areas and allows patients to more easily connect with medical experts through the use of telemedicine technologies. Licensed physicians can qualify to practice medicine across state lines within the Compact if they meet eligibility requirements.

Additional Funding for HCBS: The FY 2019 Budget includes a $2,000,000 increase for Home and Community Based Services (HCBS). We appreciate the hard work and dedication of our elected officials in these achievements and look forward to our continued work on issues of importance to seniors in Georgia. Governor Kemp has until May 12, 2019 to sign any bills passed this year by the Legislature. Any bills not passed this year will rollover into 2020 when the General Assembly convenes in January.