By Ann Hardie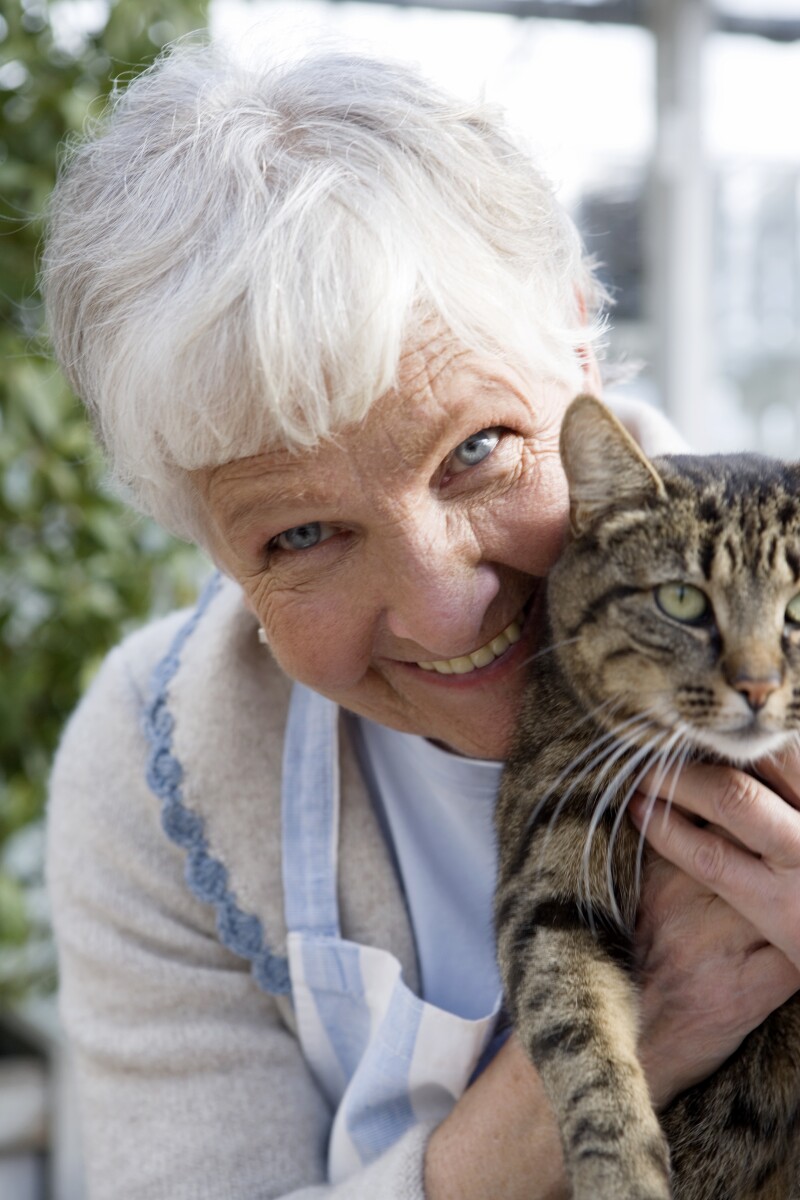 With cases — and deaths — from COVID-19 mounting in Georgia, Gov. Brian Kemp issued a statewide shelter-at-home order in effect through at least April 13 to prevent the spread of the virus.

Georgians must remain in their homes except for essential outings such as going to the grocery store, pharmacy or doctor. They also are allowed to go outside to get some fresh air by doing activities such as taking a walk, gardening and biking — as long as they stay six feet away from others.

"I want to encourage my fellow Georgians to hang in there," Kemp said at the press conference. "I know you're tired of this, but we must first overcome the obstacles in our path."

Below are important resources to help you weather the coronavirus pandemic.

General resources

Coronavirus information: AARP Coronavirus Response - Aggressive steps are being taken during the outbreak to inform and protect older Americans. AARP's site provides the latest advice and resources, including a weekly live Coronavirus Information Tele-Town Hall on Thursdays at 1 p.m. Eastern Standard Time. Join by calling toll-free 855-274-9507.

The state also has a COVID-19 website with comprehensive information on government actions and topics involving the coronavirus ranging from health care to housing, food to finances, scam alerts to elections and voting. Also get coronavirus information by calling 844-442-2681.

The state is asking that if you believe you are experiencing symptoms of the virus — fever, dry cough or shortness of breath — or have been exposed to it, contact your primary care doctor or an urgent care clinic. Do not show up unannounced at a hospital emergency department or other health care facility.

The Centers for Disease Control and Prevention has up-to-date information on symptoms and what to do if you think you may have COVID-19. Also check out the CDC's YouTube video: COVID 19: What Older Adults Need to Know.

The Georgia Department of Public Health provides a daily status report on all confirmed cases of coronavirus in the state and health information on the disease, including who is most at risk of contracting it and how to prevent its spread.

Testing: The state is increasing testing for COVID-19, but it is still not being conducted for most people who are mildly or moderately ill. Older adults and people with severe medical conditions such as heart or lung disease or diabetes should consult their healthcare provider if they are sick to determine if testing is warranted. The Georgia Department of Public Health has established drive-thru collection centers across the state but only for individuals who have been evaluated by a healthcare provider and given a PUI (patient under investigation) number.

Apple and the Centers for Disease Control and Prevention have developed a self-assessment tool that guides users through a series of questions about their health and exposure to determine if they should seek care for COVID-19 symptoms. Users can answer the questions as themselves or for a family member. You can download the free app from Apple's App Store or on Google Play or access the tool online at www.apple.com/covid19.

Emory University also has an online assessment tool.

Local government response: In metro Atlanta, the City of Atlanta, Cobb County, DeKalb County, Fulton County, Gwinnett County and other local governments have their own efforts to respond to COVID-19, which may include enhancing health and safety procedures and providing funding for emergency relief. Check your local government site to learn what is going on in your area.

Many news outlets, including The Atlanta Journal-Constitution, The Macon Telegraph and The New York Times have dropped their paywalls of coronavirus coverage so readers can stay informed of new developments.

Help with food and meals and services

Special store hours: Older adults and people with serious underlying medical conditions are at a higher risk for more severe complications from COVID-19, according to the CDC. Many grocery stores have responded with special hours exclusively for these groups, including the following:

Aldi: 8:30 a.m. – 9:30 a.m. Tuesdays and Thursdays for older people and those with underlying health concerns.

Costco: 9 a.m. ­– 10 a.m. Tuesday through Thursday for members 60 and older and for those with physical impairments. The pharmacy will be open during this time.

Kroger: 7 a.m. – 8 a.m. Monday through Thursday for shoppers 60 and older.

Publix: 7 a.m. – 8 a.m. Tuesdays and Wednesdays for shoppers 65 and older. The Publix Pharmacy will be open to serve older customers.

Target: Wednesdays. Will reserve the first hour of shopping for older adults and those with underlying health concerns. Visit Target.com to find your local store opening time.

Walmart: Tuesdays. Will open an hour earlier for customers 60 and older. Pharmacies and vision centers will be open at this time. Check your local store for opening time.

Whole Foods: Shoppers 60 and older can shop one hour before stores open to the general public. Store hours vary by location.

Winn-Dixie: 8 a.m. – 9 a.m. Monday through Friday for older people and high-risk shoppers.

Food banks: Across the state, Food banks are adapting to serve their communities during the COVID-19 pandemic. In metro Atlanta, through the Atlanta Community Food Bank, you can text "FINDFOOD" for responses in English or "COMIDA" for responses in Spanish to 888-976-2232. You will be prompted to enter your zip code or address to enable location services for nearby food pantries.

Meals on Wheels: The nonprofit provides food for older Georgians in virtually every community.

Government services: Georgia has increased the maximum benefit amount available to enrollees of the Supplemental Nutrition Assistance Program, or SNAP, during the pandemic. To limit person-to-person contact, the state is steering people to its online service portal, Georgia Gateway, to apply for and check benefits, upload documents and report any changes to your case.

The Emergency Food Assistance Program (TEFAP) helps supplement the diets of low-income Americans by providing emergency food assistance at no cost. If you meet the program guidelines, you can get food from your local food pantries or soup kitchens. To find out how to apply, visit the Georgia Department of Human Resources.

Find out if you are eligible for SNAP, TENAP or other food benefits by going to BenefitsCheckUp.org and completing a free, confidential screening.

Caregivers and loved ones: For older adults and people with disabilities and caregivers looking to connect with resources and services in the metro Atlanta area, contact the Atlanta Regional Commission at 404-463-3333 or visit empowerline.org.

The Eldercare Locator can help connect you to services for older adults and their families statewide.

United Way 2-1-1: This information and referral resource connects people to essential local services, including utility assistance, food, housing and financial help. It also is offering transportation through its partnership with Lyft. Due to extremely heavy call volumes, you need to access 2-1-1 online or download the 2-1-1 mobile app. You can also text GACOVID19 to 898-211 to receive a list of full available resources related to the impact of the novel coronavirus or text 211od to 898-211 to find resources in your zip code.

Health

Increasing access to medications: Georgia pharmacists are now permitted to dispense a 90-day supply of a prescription drug if a patient has no remaining refills and the pharmacist cannot get in contact with the prescribing provider. Pharmacists may also dispense early refills.

Long-term care facilities: To protect older Georgians against COVID-19 exposure, the state is sending Georgia National Guardsmen to long-term care facilities with coronavirus cases to implement infection control protocols and enhanced sanitation methods. The state is also restricting all visitors, volunteers and non-essential personnel except for certain compassionate care situations.

For veterans: Vets with coronavirus symptoms — fever, cough or shortness of breath — should immediately contact their local Veterans Affairs facility. Veterans are being urged to contact their local VA before visiting. They also can sign into My HealtheVet to send secure messages to their VA providers or use telehealth options to explain their condition and receive a prompt diagnosis.

All Georgia Department of Veterans Service offices, including field offices, nursing homes and cemeteries, will suspend in-person meetings until further notice. Veterans must call or email their local office for assistance. Visit www.publichealth.va.gov/n-coronavirus/ for more information on the VA's efforts to combat COVID-19.

Additional resources and information

The isolation required to stop the spread of COVID-19 can take an emotional toll. Seven Ways to Handle Anxiety During the Outbreak is one resource that might help.

During this stressful time, older people increasingly could become victims of physical abuse, financial exploitation or neglect. If you suspect that you, or someone you know, is a victim, reach out to Georgia's Adult Protective Services. If someone is in immediate danger, call 911.

Caregivers may be carrying COVID-19 and not know it because they don't have symptoms. If you are caring for an older person, you want to can take extra steps to avoid spreading the coronavirus in case you are a carrier. See Practical Tips for Caregivers Concerned About Coronavirus

The Georgia Department of Labor has information on how you can file for unemployment.

Older and disabled Georgians may be eligible to receive cooling assistance through the state's Low Income Home Energy Assistance Program (LIHEAP).

Many banks are assisting financially-strapped customers in a number of ways, including fee waivers; deferred payments for credit cards, auto loans and mortgages; loan modifications; low-rate and zero-rate loans and other accommodations.

Many utilities, phone companies and internet service providers are suspending disconnects during the COVID-19 pandemic. If you are having a hard time paying your bills, check with your provider to see if they will help.