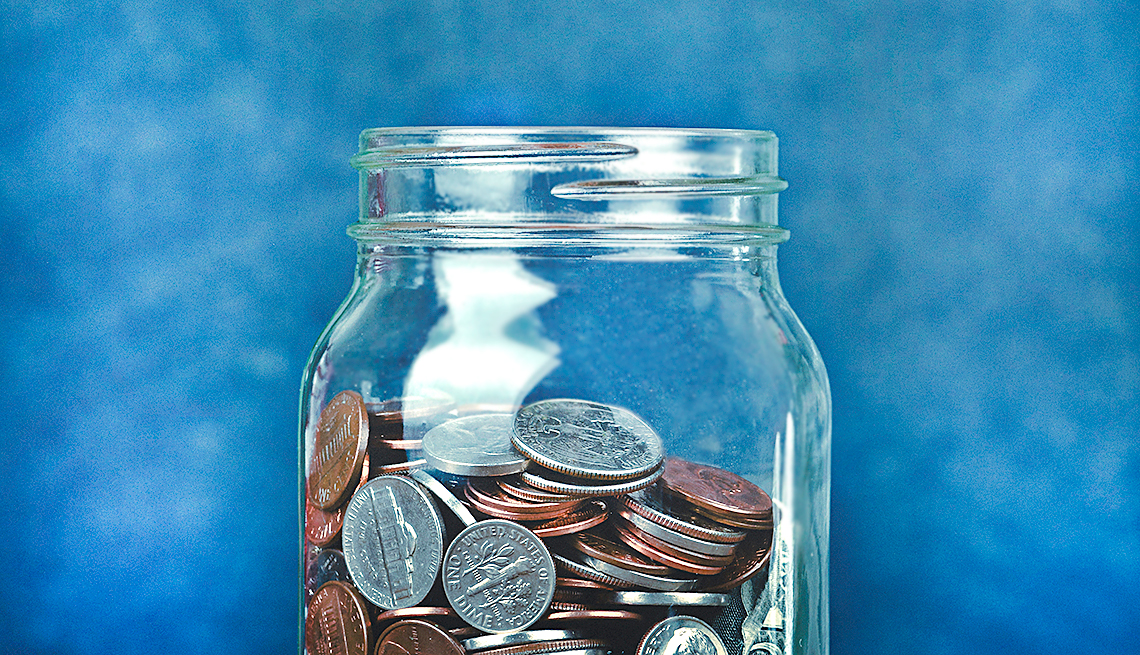 A new retirement savings program offering workers greater financial security is among the top issues older Georgians and their advocates will be pushing in the 2023 legislative session.

AARP Georgia is taking the lead on advocating for creation of a state-facilitated workplace savings program to give people in private-sector jobs a way to automatically direct a portion of their paychecks into a retirement account. Volunteers and advocates will gather at the Gold Dome several times during the session to educate and advocate for AARP's 2023 priorities and other issues important to those 50-plus.

"There are a lot of employees out there who don't have access to any kind of retirement planning, and that's where the work- and-save program comes in," says Mark DiGiovanni, a 69-year-old financial planner from Grayson, northeast of Atlanta. He volunteers as a member of the AARP Georgia Executive Council.

About 55 percent of the state's private-sector workers — more than 2 million people — have jobs that don't offer a traditional pension or retirement savings plan. A state-facilitated program could benefit those who would otherwise struggle to afford to retire. That includes caregivers like 62-year-old Angela Pearson from Ellenwood, southeast of Atlanta. For 12 years, Pearson cared for her mother, who had dementia and recently died at 92.

"I would not change anything," she says. "Just to spend time with her and talk to her, even when she got to the point where she couldn't talk, was all worth it."

Pearson, who is single, has some retirement savings but not enough to live on. While caring for her mom, she was not able to work enough to put money away for her own old age. Now that she is looking to boost her income and savings, Pearson's current employer — she's a treasurer and financial analyst — does not offer her a retirement plan. A work-and-save program could help.

"I would definitely be interested into looking at that," she says. "I have a daughter, but I don't want to impact her life in any way. I want to be as self-reliant as possible."

As of late 2022, seven states offered state-facilitated workplace savings programs, and nine others were in the process of doing so, according to Georgetown University's Center for Retirement Initiatives. One advantage of the programs is that the savings follow workers to new jobs.

Lobby days in February and March

A bipartisan Georgia Senate committee created in 2021 to study ways to improve retirement security recommended implementing such a program.

"The more people we can get saving on a regular basis for retirement, the less of a burden it will be on the state when they retire," DiGiovanni says.

AARP will lead Senior Lobby Day at the Georgia state capitol on Wednesday, Feb. 22, to educate legislators about workplace savings legislation.

The Coalition of Advocates for Georgia's Elderly will also gather Wednesday, Feb. 15, and Wednesday, March 1, to push other 2023 priorities supported by AARP, including an expansion of telehealth to include dental services; legislation to expand Medicaid to pay for services in assisted living facilities; and securing $10 million in the state budget for home- and community- based services, such as meal delivery and adult day care.

Ann Hardie is a writer living in Atlanta.

How Much Money Do You Need to Retire?
For more on saving for retirement