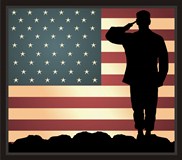 Veterans, military, and families are a vital part of our country's identity and deserve our gratitude. Over 690, 208 veterans live in Georgia, and AARP Georgia is dedicated to meeting the needs of all who have sacrificed for our great nation. Here is a list of resources that can be useful to Veterans.


Sowing Seeds of Change in the Lives of Veterans – Join AARP Georgia for a virtual visit with Army veteran Jon Jackson of Comfort Farms. The tour and cooking demo are Saturday, Nov. 14 at 11 a.m. The event is free, but registration is required.

Resources for Veterans during COVID-19 - The Veterans Health Administration received $17.2 billion from the Coronavirus Aid, Relief, and Economic Security (CARES) Act. With this money, the VA increased access to telehealth and has said it will serve veterans not enrolled in the VA system. You can click this AARP Article to find caregiving, education, financial, and mental and physical health resources for Veterans.

AARP Military Caregiving Handbook - AARP salutes America's Veterans, Military, and their families' service and sacrifice. No matter where you are in your caregiving journey, we are here to help. The Military Caregiving Handbook is a source for veterans, service members, and families. The guide provides essential tips to help you through the caregiving journey. The AARP Military Caregiving Handbook gives five caregiving recommendations: talk it out, team up, make a plan, and seek professional support. To access the AARP Military Caregiving Handbook, please click here.

Navigating VA Health Care Benefits – Accessing health care benefits from the U.S. Department of Veterans Affairs (VA) can be a confusing process for veterans. Even if you didn't serve an active military position, you may still be eligible for VA health benefits as long as you did not receive a dishonorable discharge. Veterans can take three paths to obtain VA health care:

Disability status: those with a service-connected injury, illness, or disability

Service history: recipients of a Purple Heart, a Medal of Honor, or former prisoner of war

Income need: those with an income below a certain level defined by the VA

AARP is helping to make it quicker and easier to access free resources and other tools to improve your quality of life. For more information on Veteran resources, please click here.