AARP Iowa State President Chuck Betts has announced three new Executive Council members for 2018—Brena Corona of West Des Moines, Judi Pierick of Des Moines, and Phil Tetzloff of Marshalltown. The AARP Iowa Executive Council is a team of volunteers from across Iowa who provide leadership to support the implementation and execution of AARP priorities statewide.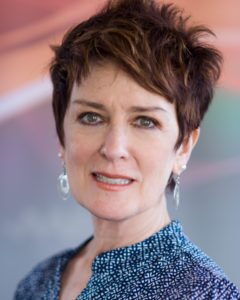 Corona brings a wide range of volunteer and professional experiences in leadership, planning, educating and organizing to AARP Iowa. A retired elementary school teacher, she has taught in Texas, Kansas and Iowa, including bilingual education. Corona holds a Bachelor of Science in Art Education from Texas State University at San Marcus, and a Master's in Elementary Education from Viterbo University in LaCrosse, Wisc. She has an Iowa Master Educator License and has mentored Drake University student teachers. She has been actively involved in language, literacy and cultural programs for a variety of Greater Des Moines area groups.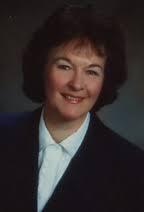 Pierick brings over 25 years of experience leading statewide non-profit organizations to the Council. As executive director of Iowa Dollars for Scholars from 1999 to 2012, Pierick built one of the most successful state/regional Dollars for Scholars organizations in the nation, increasing community-based chapters, dollars raised/distributed, student recipients, chapter endowments, and national awards. Most recently, she provided coaching and administrative services to the National Association of Women Business Owners (NAWBO) Iowa, from 2013 to 2015, where she helped to increase their membership by 145 percent.


Tetzloff represents Iowa Retired School Personnel Association (IRSPA) members on the Executive Council. He holds a doctor of education degree from Drake University, and has been an instructor in Waterloo, Adel, and Marshalltown schools, and a consultant for the Midwest Learning Resource Center through Drake University. Tetzloff was president of the Adel and Marshalltown Education Associations and the Iowa Council for Exceptional Children and is an active member of Mid Iowa Antique Power Association.

"AARP is pleased to welcome Brena, Judi and Phil to our statewide leadership team," said AARP State Director Kent Sovern. "We look forward to benefiting from their collective decades of knowledge and experience as educators, marketers, strategists, executives and community leaders, as we work together to enhance the lives of all Iowans through advocacy, information, support and services.

The AARP Iowa Executive Council is co-chaired by volunteer State President Chuck Betts of Keokuk and State Director Kent Sovern. Other council members include Don Corrigan of Des Moines, Ro Foege of Mount Vernon, Robert Foster of Coralville, Doug Lehman of Sioux City, Mary Muehl of Cedar Rapids, Susan Olson of Ames, Dean Pederson of Cedar Falls, John Peterson of Ankeny and Mike and Deb Rusher of Council Bluffs.

AARP Iowa Executive Council members work with staff and volunteers to provide ongoing strategic direction for state programs, advocacy, and community engagement in support of AARP priority issues. Executive Council terms are two years, and members may be reappointed twice. AARP has nearly 380,000 members in Iowa. For more information, visit www.aarp.org/IA.