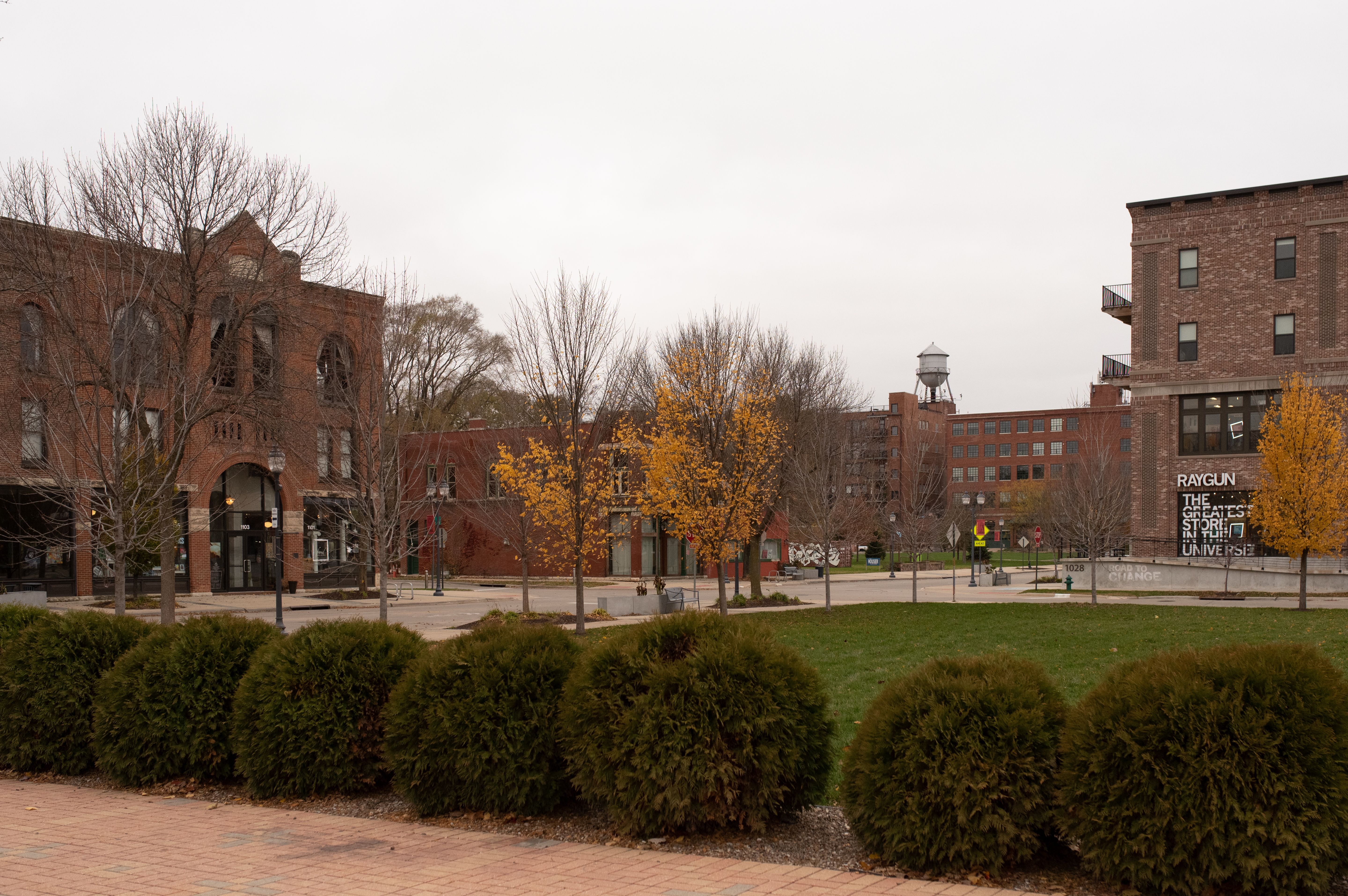 According to a recent AARP Iowa 2019 Age-Friendly Online Survey_cedar rapids deck (002), nine out of 10 say that the city rates "good" or better for aging in place in the community. In addition, 88 percent of survey respondents expressed that aging in their own homes is either "very" or "extremely" important to them. AARP Iowa released the full results of the survey today, and held an open discussion with approximately 50 local residents about the livability of Cedar Rapids, at the Cedar Rapids Downtown Library, 450 5th Ave. SE.

The extensive survey, which AARP conducted in late 2018 and early 2019, covered a variety of topics of interest to residents as they age in place in the Cedar Rapids community, including the condition of streets and sidewalks, access to walking and biking trails, home modifications, public parks, public transportation, health, physical fitness, and more. With Des Moines being the only current city with an official "Age-Friendly" designation in Iowa, AARP is working with local leaders and community members in Cedar Rapids to put the necessary infrastructure plan in place for the city to achieve the "Age-Friendly" distinction in the near future.

"City leaders deserve a great deal of credit for their vision and the work that has already been put in since the flood to make the community more age-friendly," said Ro Foege, a Cedar Rapids resident, AARP member, and part of the local group working on the Age-Friendly initiative. "Our goal is to help the community continue this positive momentum and ensure that the needs and interests of the 50+ are addressed through all future planning efforts."

AARP Iowa State Director Brad Anderson led the community discussion, and outlined some of the unique findings of the survey:
• A majority of the 50-plus adults surveyed have lived in Cedar Rapids at least half their life.
• Two in three Cedar Rapids older adults say it is unlikely they will move outside the community in their non-working retirement years.
• More than half of Cedar Rapids 50-plus adults are very or extremely likely to keep working for as long as possible.
• Most 50-plus adults in Cedar Rapids drive themselves to get around but many also walk.
• Seven in 10 Cedar Rapids older adults work out multiple times a week.
• Most 50-plus adults in Cedar Rapids say it has well-maintained health care facilities, a variety of health care professionals.
• Older adults in Cedar Rapids are most likely to attend classes and workshops either at the university/community college or online.
• Older adults in Cedar Rapids are largely unsure of information access services, except free internet.

"It is clear through the survey results that Cedar Rapids resident want to remain in the community as they get older," said Anderson. "Ensuring that they have access to all the components that make a community age-friendly – housing, transportation options, outdoor spaces, social and civic participation, health services, and employment – will be key factors in making Cedar Rapids a livable community for folks of all ages."

For more information or to view the full results of the Cedar Rapids Age-Friendly survey, visit www.aarp.org/IA.

AARP Livable Communities supports the efforts of neighborhoods, towns, cities and rural areas to be great places for people of all ages. We believe that communities should provide safe, walkable streets; age-friendly housing and transportation options; access to needed services; and opportunities for residents of all ages to participate in community life. To learn more about AARP livable communities, visit www.aarp.org/livable.