Central Iowa caregivers are invited to join with other local caregivers for a " CAREversation" about family caregiving on Thursday, July 13 from 5:30-7:30 pm at Louie's Wine Dive in Des Moin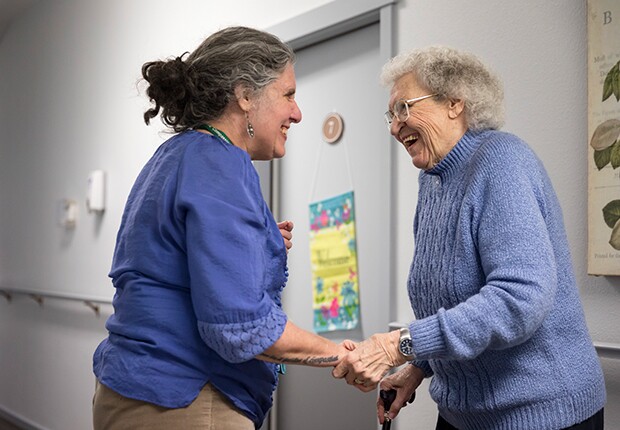 es.



CAREversations are an interactive family caregiving event is designed to allow attendees to connect with other family caregivers, share tips and ideas, learn how to build a caregiver support network, and find out about local resources. "Whether you're starting to plan, helping to coordinate a big move, or taking care of a family member in your home, it's important to know that you're not alone on your family caregiving journey," said Connie Eastman, Associate State Director of Community Outreach.



There are more than 42 million family caregivers nationwide, including more than 317,000 Iowa family caregivers providing care for aging parents, spouses, friends or other loved ones, enabling them to live independently in their own homes.



The 90-minute CAREversations format includes table conversations, mix and mingle and information sharing. The program was developed using AARP's Prepare to Care planning guide which provides five clear steps to help family caregivers.



Attendees of past Iowa CAREversations report that the discussions are beneficial and meaningful enough to re-attend. A recent Central Iowa caregiver who attended two sessions said, "The meeting was like a balm for my soul. I come back to give others the gift that was given to me." Another past attendee said, "Being among others who understand what it takes to be a caregiver really makes you feel better about your decisions."


We hope to see you at our CAREgivers event for an evening of support and information!


For caregiver who can't make the July 13th CAREversation in Des Moines, AARP is still wants to hear your stories about caregiving! Share your story with us and you will receive a gift card for gas, groceries, or the drug store! This is all part of our mission to continue to fight for more support for family caregivers like help at home, workplace flexibility, training, relief—and much more.