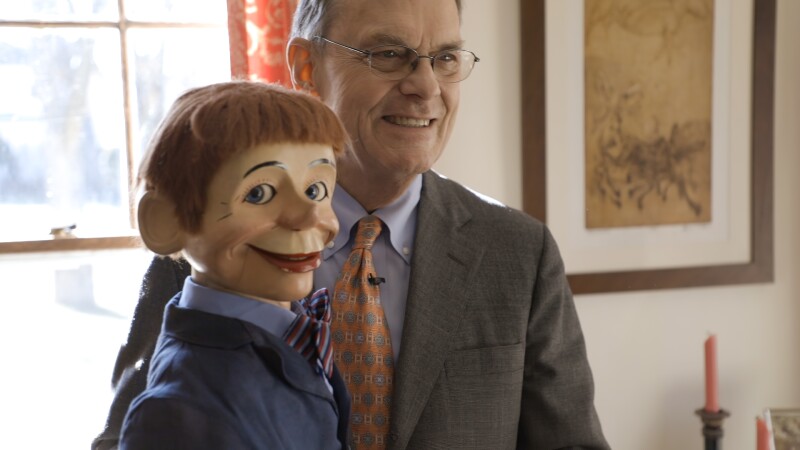 As a young boy in Pocahontas, Dennis Naughton delivered newspapers while having conversations – with himself. His mother warned him people might think something was wrong with him. So 11-year-old Denny found a better way to channel his habit — ventriloquism.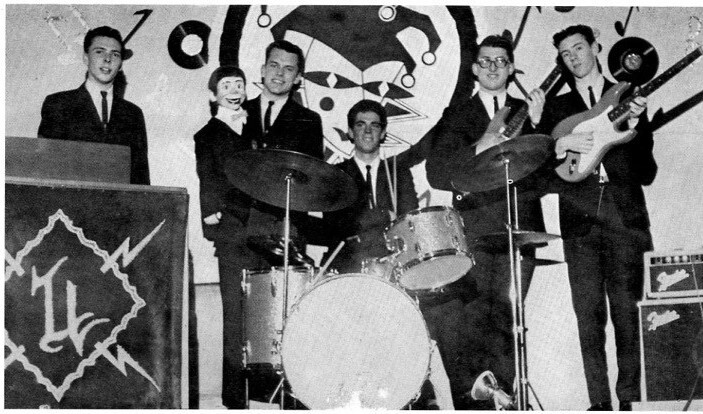 He never dreamt talking without moving lips would carry him far beyond small-town Iowa. Denny and his puppet friends eventually toured with top entertainers, auditioned at Radio City Music Hall and performed at celebrity parties.

He's always up for new adventures and ways to make people smile. His act "Denny and Friends" has been along the whole way, and it's been quite a trip. Denny's also a successful lawyer, been inducted to the Iowa Rock 'n' Roll Hall of Fame with his '60s band "The Fabulous Uniques" and co-owned the first Tex-Mex restaurants in Prague and Vienna. He's working on two books, on 1970's Wadena Rock Festival and about his restaurant escapades.
A conversation with Dennis Naughton
Even in a pandemic, he added something new. A humorous YouTube series last year featured puppet Spike breaking out of quarantine. It was another Denny adventure and an antidote for COVID cabin fever.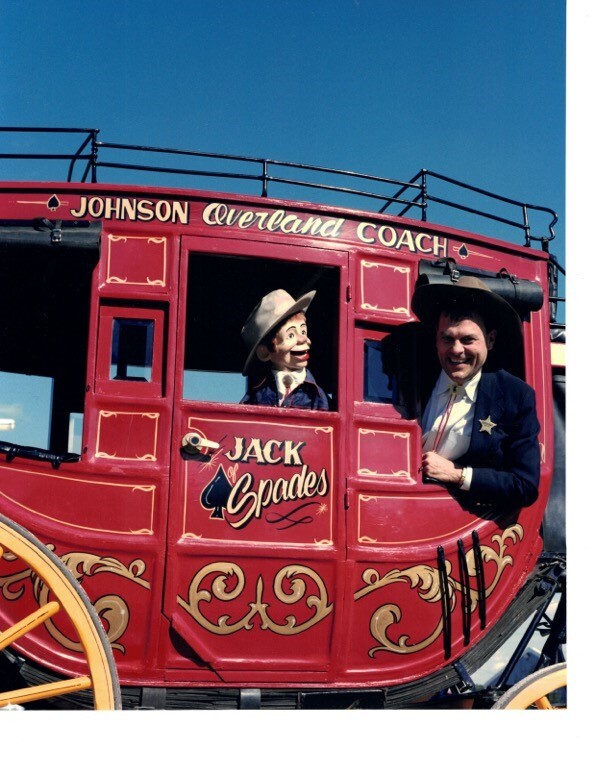 No surprise then that Denny shuns talk of traditional retirement, even at 74. "If you stop learning, you start dying," he says, quoting Albert Einstein. His eclectic mix of accomplishment and adventure feeds his need to enjoy life but with purpose. He can't imagine waking up each day wondering, "What am I going to do today?"

His enjoyment started early with his first ventriloquism book and a few sock puppets. Later came Benny Woodby, a cherished hand-carved dummy in the style of Paul Winchell's Jerry Mahoney. Denny's been scriptwriter and musical arranger, which conveniently feed passions for writing, composing, and making people laugh. "You always want to leave them with a smile," he believes.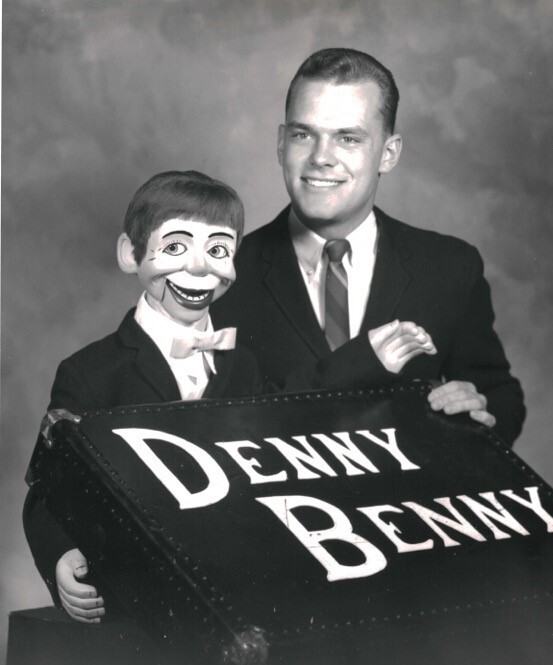 His creativity served him well as a boy in Pocahontas. Sports, the common path to small town popularity, weren't his strengths. Instead, approval came from ventriloquism (except with his teachers!), speech competitions and the Uniques. And even before bookings reached beyond Iowa, "Denny and Benny" had competed several times in the late Bill Riley Sr.'s talent shows on Des Moines' KRNT-TV and at the Iowa State Fair. Finally, in 1967 – just before he aged out – Denny finished first in the coveted State Fair championship.

Riley was among a handful of mentors Denny credits with helping his "first business," as he calls the act. He strategically chose Creighton University for both college and law school to tap Omaha's bigger entertainment market. Those summers became a mix of road construction work and touring the fair and festival circuit with Benny. They opened for the likes of the Lennon Sisters, Loretta Lynn, Mel Tillis, Rodney Dangerfield and even Lassie the dog. His earnings covered most of his college and law school tuition.
You can do volunteer things, and I do. But retirement always seems to be that chance to turn the switch off. I don't think I have an off switch.
Creighton also introduced him to future wife Gail. She fondly recalls evening flights to bookings via prop plane across Nebraska, the stars overhead: "I'm thinking, 'Wow, this guy must really be going someplace!' " Gail had just one prenuptial condition: No wife jokes from the dummies.

For a guy who loves music and studies the craft of humor, a legal career might sound off-brand. But it fed Denny's need to do good. In Pocahontas, where everyone helps everybody, he'd met lawyers who were forces of good, problem-solvers. "That's what I've tried to be," he says.


Naughton performs at a fundraiser for the National Czech & Slovak Museum in 2017.
During the '80s Farm Crisis, though, problem solving grew tiring with the stream of struggling farm and small business clients. He needed a break, a new chapter. Taking a law sabbatical, he was soon knee-deep in his Mexican restaurant venture in post-Communist Prague.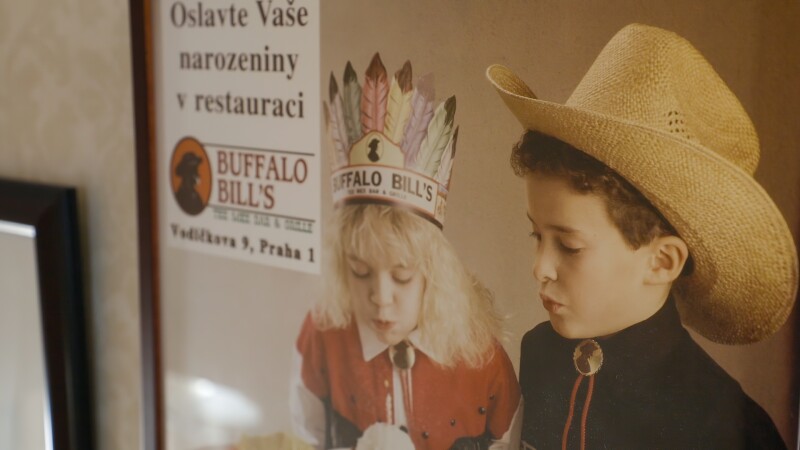 On his early Prague visits, he joined other lawyers helping shape a fledgling Czech legal system. But Denny's entrepreneurial antenna also sensed business opportunity. The city had thousands of American expatriates, an air of "everything's possible" and yet no place to grab a sandwich. He landed on the idea of a fast food restaurant.

Helped by nearly 50 Dubuque investors, he and a partner opened doors in 1993 to Buffalo Bill's Tex-Mex restaurant first in Prague and then adding Vienna, bringing tacos and barbecue to town. Despite its popularity with locals and Americans alike, it was tough at first. Supplies were scarce, and Denny enlisted partners to ferry suitcases filled with things like dishes and chili powder. But commuting from Iowa to Prague for three-week stays meant too much time away from Gail and their three sons. So in 1997, he sold his interest and reopened his practice.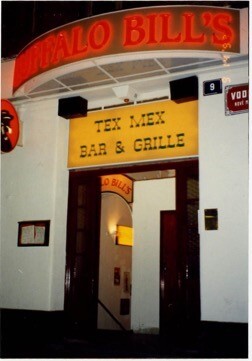 He finds satisfaction in shifting career focus at regular intervals. It helps feed his intense curiosity, a trait he attributes to his mother (who also lived life to its fullest into her 90s). Thus, Denny was excited in 2001 to join the faculty at the Pappajohn Entrepreneurial Center at the University of Iowa. His puppet friends visited classes, too, as examples of his first business success. More teaching and lecture posts followed at the University of Northern Iowa and in Eastern Europe, until 2004 when it was back to the law, this time in Marion.

These days, his law practice has slowed. He works from the couple's gracious 1920s-era home in Cedar Rapids but notes with a smile that clients keep calling. In his third-floor office, law books share space with a delightful ventriloquism mini-museum showcasing idols Edgar Bergen and Charlie McCarthy. Books on languages – another passion – sit beside books on humor.

On one recent morning, Denny's friends come out of their suitcases to greet visitors. Benny may have senior status, but there's also Gramma Kavanaw, Roadkill the Bird and Spike the Biker. With the illusion of ventriloquism, listeners quickly forget it's one person performing as two.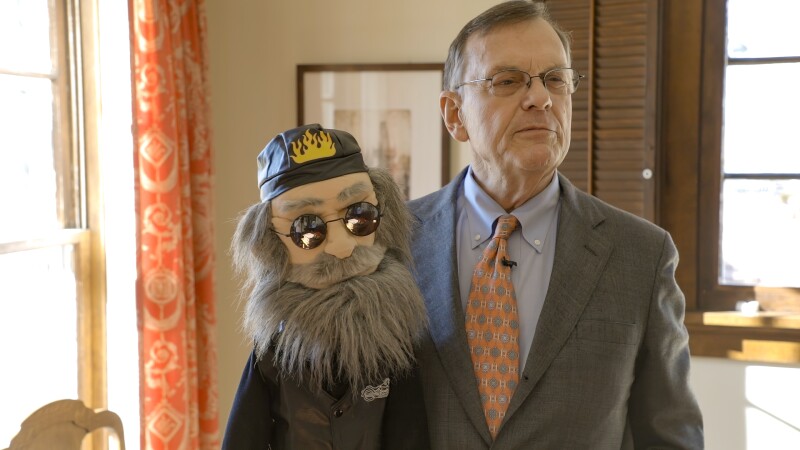 Bookings aren't as plentiful now with music-for-hire and D.J.s more the rage. Still, "Denny and Benny" were introduced by Bill Riley Jr. to a new generation of State Fairgoers in 2017 when they reenacted their winning show on its 50th anniversary.

When Denny saw folks struggle last year with COVID isolation, he served up new smiles with his videos on Spike's quarantine escapades. It's debatable, though, who might be more frustrated by quarantine – Spike or the ever-busy Denny.

He explains his aversion to retirement: "You can do volunteer things, and I do. But retirement always seems to be that chance to turn the switch off. I don't think I have an off switch." And then he excuses himself. There's a script to write for Part 7 of Spike's escape. Rumor has it Gramma Kavanaw might appear.

Denny's friends are calling.


Next Month:
Meet another Iowa Hidden Gem who, at 88, picked up a brush and taught herself to paint by watching classes online. Now almost 92, she's given painting lessons in her home and sold some creations via Facebook and word-of-mouth. She's never been one to sit in front of the television. Instead, her life's been full raising a family of four daughters while running a day care and pre-school. Friends say she's always helping others, especially those in need. "I just like doing things," says this Mitchellville Gem.

Video Profile Credit: Dylan Huey
Photos Courtesy of Dennis Naughton, unless noted