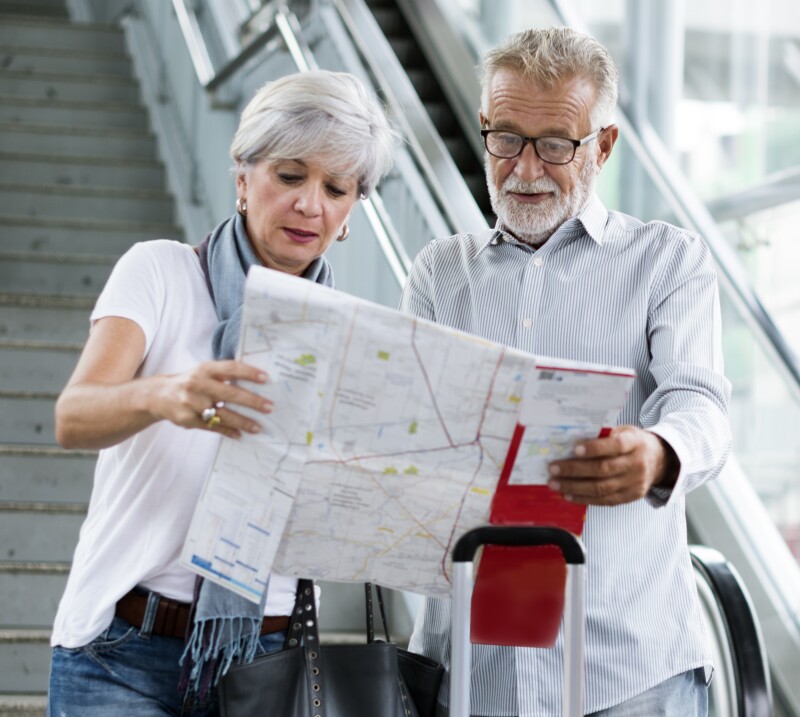 These days, travel starts on the internet. More than 140 million Americans do trip research online, and 83 percent of travelers use websites to make bookings, according to an industry analysis by advertising agency MDG. But as you search for savings on lodging and flights, keep a sharp eye out for deceptive offers and outright scams that could cost you a bundle.
Third-party hotel booking sites are especially risky, according to the American Hotel & Lodging Association (AHLA). Nearly a quarter of consumers report being misled by travel resellers on the phone or online, affecting 28.5 million bookings and $5.2 billion in transactions in 2017 alone.
Unscrupulous resellers draw consumers through search engine ads and send them, via links or posted phone numbers, to booking websites or call centers that appear to be affiliated with a hotel. The lookalike site will feature detailed descriptions of rooms and amenities; it might even have the hotel's name in its URL. But you are not actually dealing with the hotel. This can have consequences ranging from inconvenient (the reseller doesn't transmit special requests such as a wheelchair-accessible room) to expensive (higher rates than the hotel actually charges or hidden fees tacked on to your bill) to potentially trip-ruining (you arrive and discover the booking was never made).
There's plenty more to look out for. Crooks also operate lookalike websites for airlines and popular travel companies. Scam emails offer promotions such as free flights to get you to give up credit card information or click links that download malware. Fraudsters make up vacation-rental listings, or duplicate real ones, to collect payments for nonexistent bookings.
Be sure to think twice about buying a flight voucher on the web. The FBI warns that scam artists use stolen credit card numbers to buy airline tickets then cancel them to get a voucher, which they put up for sale at what looks like a great price. By the time the buyer tries to use the voucher, the airline will likely have discovered the fraud and canceled it.
Warning Signs of a Travel Scam:

A cut-rate hotel or airline offer that seems too good to be true.
A hotel, airline or travel website that has odd spelling or grammatical errors, suggesting it may have been created by a scammer in a foreign country.
The Do's and Don'ts of Online Travel Bookings:
DO:

Book on the official website of a hotel, airline or other travel business, or use a reputable third-party booking site.
Carefully check a travel website's URL. Scam sites may use "domain spoofing" tricks such as an extra letter in the address.
Research a third-party travel site you haven't used before. Search for its name plus "review," "complaint" or "scam" to see if other consumers had bad experiences with the site. Also, look it up in the Better Business Bureau's database.
Look for written policies on canceling or modifying reservations and confirm them before booking.
Call the hotel or airline and confirm your reservation after booking on a travel website. If they don't have record of your booking, that may signal a problem that is best to solve well before you travel.
DON'T:

Trust a travel website just because it has a familiar logo or comes up near the top of search results. Many scam sites mimic major travel companies' branding.
Book on a site that doesn't have"https://" at the beginning of the URL. If there's no "s" at the end, it's not a secure site.
Click on links in emails with travel promotions like free airline tickets or warnings that your hotel loyalty points are about to expire. Mouse over the link to check whether it goes to a legitimate travel site.
Pay for travel with a debit card. Use credit cards, which offer better fraud protection.
If you suspect a travel scam, file a complaint with the Federal Trade Commission online or at 877-382-4357. If it's an online fraud, you can also report it to the FBI's Internet Crime Complaint Center (IC3).
When it comes to fraud, vigilance is our number one weapon. You have the power to protect yourself and your loved ones from scams. More information on fraud and scam prevention can be found through AARP's Fraud Watch Network. Please share this alert with friends and family.