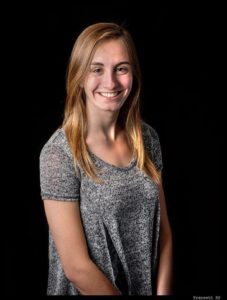 Two weeks ago the AARP Iowa team was in Spencer, Iowa for RAGBRAI. In a little over a week we will be stationed at the Iowa State Fair. In between these two huge events we have been working on finishing all the RAGBRAI events and working in preparation for the State Fair—all at the same time. In addition to those events, the interns are creating and presenting a final presentation to the AARP National Headquarters this Thursday and working to finish our list of businesses to evaluate for age-friendliness.
In one of my first blog posts I talked about how I realized that there would be a lot of multi-tasking going on this summer. Wow, was I right. At any given time there are a handful of tasks that my fellow interns and I could be working on and prioritizing the tasks can become difficult. Should I work on wrapping up RAGBRAI so it can be totally done? Or should I work on State Fair tasks so that we don't get behind as it gets closer? The Age Friendly business evaluations were really supposed to be done last Friday so that needs to happen today but the intern project is nowhere near completed...
See what I mean? By no means have my fellow interns and I discovered the most efficient way to multi-task, but we are trying. This ends up meaning that we work on every task a little bit each day and wait until one of the AARP staff members informs us which tasks is most pressing. While this type of multi-tasking can seem daunting or overwhelming at times, I truly enjoy it. I like the fast paced work environment and love constantly having a project to work on. Most of all, I thoroughly enjoy the feeling of crossing a task off my to-do list once it is completed.