AARP Iowa State Director Kent Sovern was honored earlier this month with the 2017 Planning Advocate – Engaged Citizen award from the Iowa Chapter of the American Planning Association (APA-Iowa) during the Upper Midwest Planning Conference in Dubuque. This award honors an individual who has advanced or promoted the cause of planning the built environment in the public arena.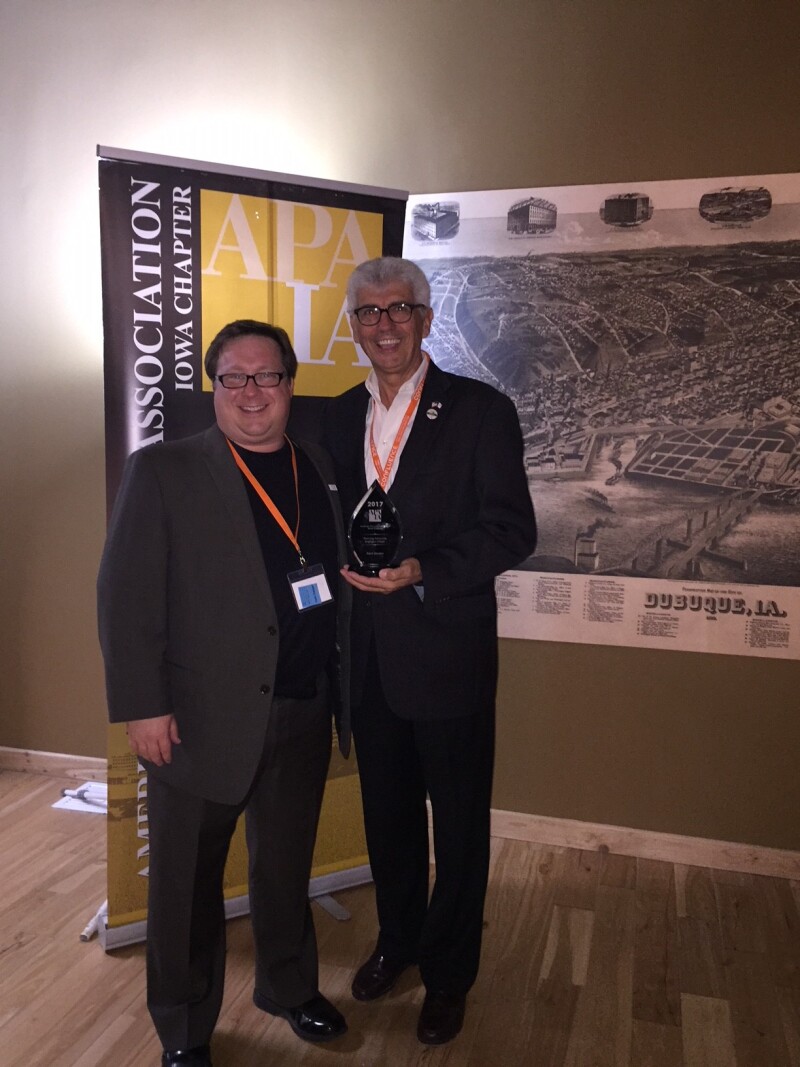 Cory Scott, an urban planner with RGD Planning and Design led the effort to recognize Sovern. "Kent actively creates partnerships between people in healthcare, planning professionals, architects, developers, students and teachers, elected and appointed officials, and national experts related to all of these fields," said Scott.

While advocating for Livable Community improvements, Sovern travels to interested Iowa communities promoting Age in Everything design creating Great Places for All Ages. The award recognized Sovern specifically for his leadership of the Age-Friendly City Initiative in Greater Des Moines.

"This recognition is a great honor for me personally, for our Greater Des Moines Age-Friendly Initiative partners and for AARP's Livable Communities efforts. I never imagined that our work would be so enthusiastically embraced by local leaders and recognized by Iowa's planning professionals through the APA Iowa Chapter," said Sovern.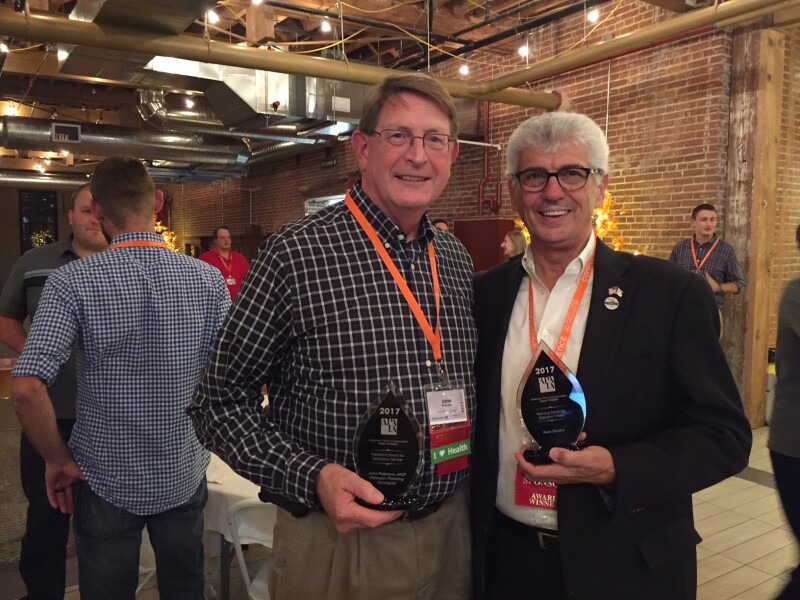 Many of Sovern's past leadership roles also relate to advocating for planning the built environment. These include serving as the executive director of the Des Moines Higher Education Collaborative, senior vice president of government and international relations at the Greater Des Moines Partnership, and spearheading the Iowa Parks Foundation as their executive director. Sovern also served as vice-chair on the Plan and Zoning Committee for the City of Des Moines for 12 years.