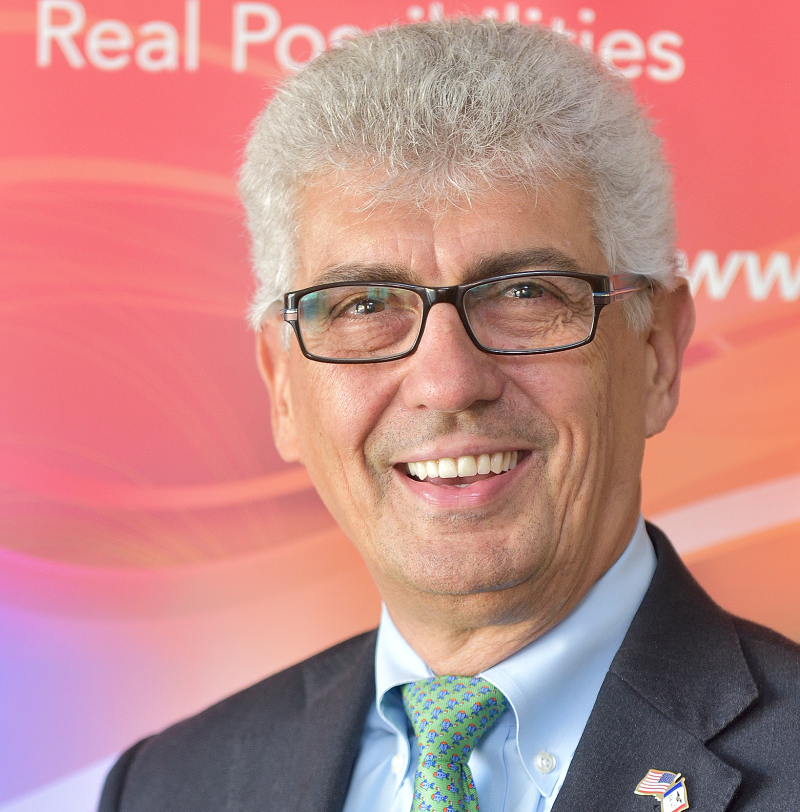 Kent Sovern of Des Moines, who has served AARP Iowa as state director since July 2011, has announced his retirement, effective June 1, 2018. Over his 47-year career, including seven in his current position, Sovern's work has spanned many areas including organizational and business development, association management, policy advocacy, K-12 and higher education, and local government administration, leading organizations in Iowa and Minnesota and as an active volunteer in his community.

During his tenure with AARP, Sovern guided the Iowa staff and a deep cadre of volunteers—who are committed to helping the 50+ live their best lives and thrive as they age. Sovern spearheaded AARP's livable communities' initiative In Iowa, and has helping to spur Des Moines' growth as an age-friendly community by focusing on improved city infrastructure, design and community resources needed to accommodate the region's growing 50+ population. Sovern has also been instrumental in AARP's expansion of resources for veterans and family caregivers through the implementation of statewide legislation, access to information and services, and educational programs.

"Kent's influence as a visionary and champion for AARP and the 50+ community throughout Iowa has had a profound impact across the state," said AARP State President Chuck Betts. "His unique blend of experience, enthusiasm and boundless energy has made him a great leader of volunteers and staff alike, and he is respected by his AARP colleagues around the nation. We wish Kent, and his wife Phyllis, all the best in retirement and look forward to his continued contributions as a volunteer with AARP."

Prior to joining AARP, Sovern served as president of the New Iowa Group and executive director of the Iowa Parks Foundation. Between 2005 and 2008, he served as executive director of the Des Moines Higher Education Collaborative at the Pappajohn Center, and from 1994 to 2004 as senior vice president of government and international relations for the Greater Des Moines Partnership. From 1989 to 1994, Sovern was director of public policy for the League of Iowa Municipalities.

"I've had the opportunity to work for some great organizations during my career and being the state director of AARP is the most fulfilling of all," said Sovern. "AARP is an organization that is true to its social mission and to the mantra of our founder who believed that 'What we do, we do for all.'"

Sovern's first career was as an educator. He graduated with a B.S. degree from Culver-Stockton College in Canton, Mo., and a M.S. degree in Professional Studies from Iowa State University. Sovern taught elementary school children in Mason City, Iowa; served as planner for elementary and secondary education at Iowa Public Television; and, director of educational services for the Southwest and West Central Educational Cooperative Service Unit in Minnesota.

A native of Fort Madison, Iowa, Sovern is a decorated combat veteran of the Vietnam War. He and his spouse Phyllis Mumford-Sovern are active in the Des Moines theater community as actors and volunteers. He is a Rotarian and member of several civic and professional associations along with business groups influencing Greater Des Moines communities. Sovern served as vice-chair on the Plan and Zoning Commission for the City of Des Moines for 12 years.

AARP will conduct a nationwide search for the next AARP Iowa state director. Interested parties can find the job posting and description at careers.aarp.org.